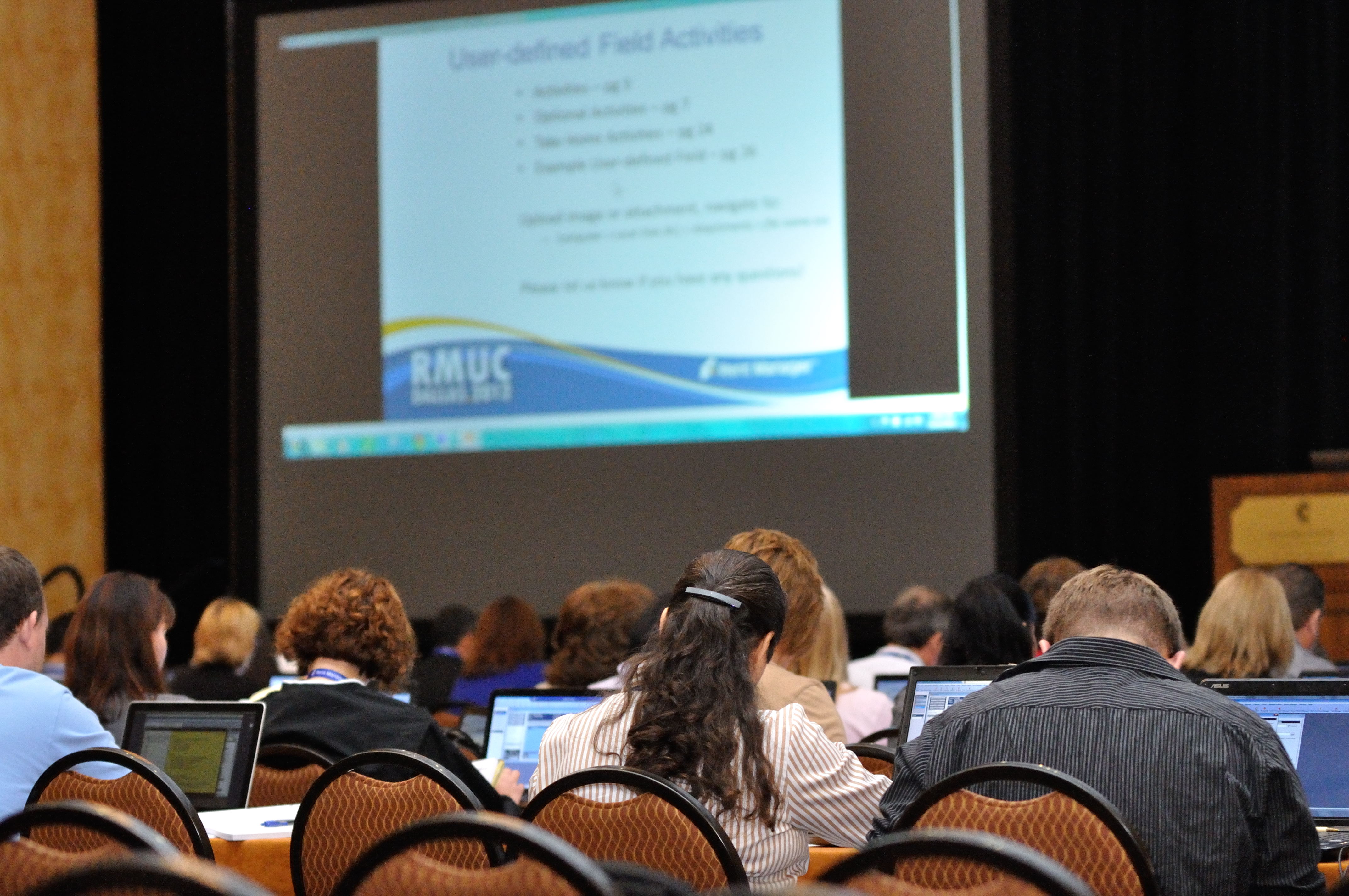 This year's Rent Manager® User Conference has come and gone, but attendees are still basking in the afterglow of software updates, hands-on training, and Dallas-style fun. Because everything IS bigger in Texas, President and founder of LCS, Dave Hegemann, and the Rent Manager crew, used the conference to roll out some BIG updates to Rent Manager Xi, and give attendees the first sneak peek at Rent Manager 12!
After the hustle-and-bustle of the conference, I caught up with some Rent Manager customers to get their take on highlights and must-haves from this year's RMUC. Their feedback has been overwhelmingly positive as everyone is super psyched for the coming November updates to Xi, as well as the official arrival of Rent Manager 12 slated for release in 2013.
The November release is going to be great, Beth Black, of Wilson Property Management, explained. We're excited about the color updates, the Web updates, the automated reports, and the online library… and there's so much more!
The Keynote: A Conference Staple with a Twist
Rent Manager knows how to kick-off a conference! Those who attended know that Dave's Keynote address, which opened the conference, was a big hit. In addition to his speech, Chris Griesinger and Brittany Christerson channeled their inner-movie minds and produced a who's who/why we love where we work/meet the brains behind Rent Manager kind of film.
Susan Fleck from Austin Fleck Property Management describes the keynote experience as an absolute highlight: I love seeing the actual human beings behind the products that power my business every day. And for Susan, an established and advanced-level Rent Manager user, Rent Manager 12 is what she's most jazzed about! I can't wait to customize the Rent Manager dashboard for each user, from my receptionist to my business partner, to meet their individual needs.
Learn, Network, Grow
For customers like Brian Cowger from Matchbox Realty, the User Conference is about expanding his understanding of the software, but it's also about networking. Meeting and talking with other users is extremely important to me. I want to know how they are implementing products and streamlining their businesses.
Theresa Cummings of ARCAP shared the same sentiment about networking. Meeting up with other conference-goers each year, having dinner, and building industry relationships are important conference activities for her. It's fun to meet different people and meet up with familiar people from past years, I want to find out what life's like for them.
Customers like Brian and Theresa have been devoted Rent Manager users for years. Brian even recounted visiting our Cincinnati headquarters. As I spoke with each of them, it quickly became crystal clear how much these customers value the conference and the products. We've bought into the whole system of what Rent Manager does, Brian shared, Website building, hosting, NDT phones… essentially every added feature.
Getting Your Hands-On the Product
Speaking of added value, a favorite enhancement at this year's conference was the introduction of hands-on, lab-style sessions. Developed due to popular customer demand, KC Lewis and Chris Griesinger spearheaded these sessions and led groups through lessons with their… hands!
After attending three hands-on classes, Theresa raved that these experiential sessions make it easier to remember the steps. Beth couldn't get enough either: They were definitely my favorite part of the conference. The instructors teach you skills while you try them out, step-by-step, and you can get help on the spot if you need it!
This year's conference featured eight hands-on sessions with topics from Bird's Eye View to Report Writer. With the marked success this year, I expect to see even more hands-on fever next year!
Kicking Back At The Circle R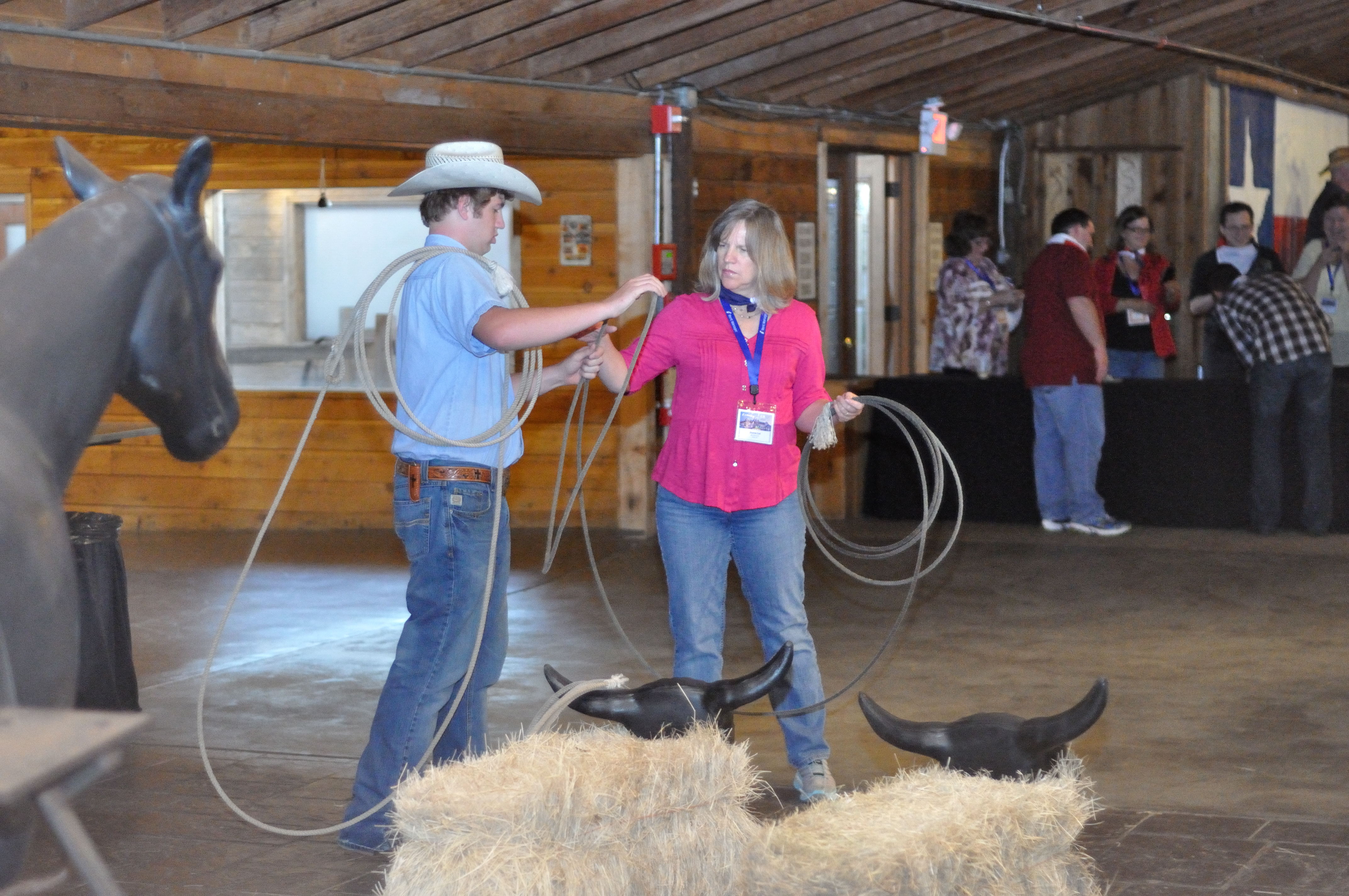 Between all of the session stimulation, the Rent Manager crew also led a boot-scoot out to Dallas' Circle R Ranch. Touted by many attendees as the best conference social event ever, the ranch definitely delivered. In fact, every customer I spoke with brought it up.
Mechanical bull rides, roping, rodeo and more, it was Texas-style food and fun at its best! This year there were plenty of options, and something for everyone.
I Heart Rent Manager
SO much happens in so few days at each user conference, I couldn't possibly capture it all in this limited forum. What I can pass along are a few faves or nuggets to share, taken word-for-word from the attendees…
I got lucky at the conference and won the iPad!
I'm super excited about RM Capture! I'll easily upload photos.
I LOVED the hands-on. I learned a lot from the marketing class. And I made some really great contacts.
Loved the Moving to the Cloud session. And we can't wait for mobileRM!
MobileRM will do exactly what I want it to.
I can't wait for the mass messaging feature!
And the very best advice I received: Go to the 2013 Rent Manager User Conference! It won't disappoint!