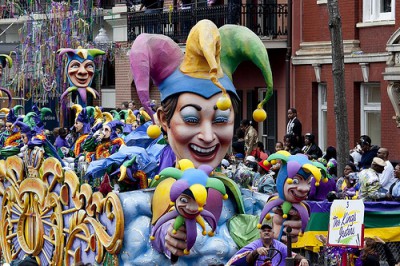 Next week is the long-awaited Rent Manager User Conference down in New Orleans and we are barely containing our excitement in the office. For the past nine months we've been planning, organizing, singing (you'll see), and strategizing every second of RMUC.15 to make sure our attendees are experiencing the best of Big Tech in the Big Easy.
This year we've pulled out all the stops. With 20 new sessions, a first-time Conference Kick-Off, Hands-On courses, Rent Manager Feud, and a killer social event that will take you behind the scenes of Mardi Gras in the Crescent City, there is so much to look forward to.
We're buzzing with anticipation for the biggest User Conference yet, and you should be, too. RMUC is an unmatched opportunity to network with peers, dive deeper into Rent Manager, and find out how the latest industry innovations can change the way you do business.
We can't wait to see you in NOLA next week at the biggest RMUC yet, but before you jet off, don't forget the essentials!
Weather: According to the 7 day forecast, you can expect partly cloudy skies and a high of 85 throughout the week. For those in the North who may have already bid their shorts farewell, its time to bring out your summer gear for one last hurrah and leave the rain boots at home. No chance of grey skies at RMUC.15!
Wardrobe: You'll want a nice mix of business-casual attire for the conference, but don't forget your lounge wear and swimsuit for relaxing after-hours. If you're planning on attending the social event at Mardi Gras World, consider an outfit you can tour the floats and dance the night away in.
Personal Toiletries: Be sure you've got all of your everyday essentials in addition to any medication you may need while you're down there. Keep in mind New Orleans' Cajun style cuisine can be HOT. Prepare accordingly!
Technology: Don't forget your laptop! Be sure you have all tech gear necessary—including your computer, charger, mouse, etc. Bringing your laptop is especially crucial for those planning on attending the hands-on sessions as you will be working alongside the instructor on your own device.
Wishing everyone safe travels, and we'll see you in New Orleans in just a few short days!
Photo credit: The Library of Congress / Foter / No known copyright restrictions