Please join us tomorrow (November 14th, 2012) for a special Rent Manager® Weekly Webinar, hosted by Linda Richer of AmRent.
A trusted Rent Manager vendor, AmRent offers screening services that help you make decisions about leasing to prospective customers based on their financial and behavioral history. Linda's focus for this webinar is Consumer Reporting Industry Compliance Requirements (FACT Act, FCRA, Dodd-Frank Act) that impact the property owners and managers. She will also review how to reduce the risks associated with non-compliance.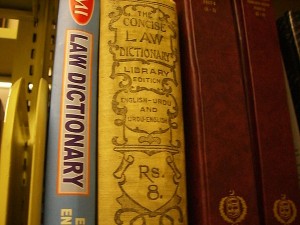 This free webinar takes place from 2:00 to 3:00 pm Eastern (1:00-2:00 Central/12:00-1:00 Mountain/11:00-12:00 Pacific). To join us, please follow these steps:
Open any browser and go to https://www.gotomeeting.com/join/808495216.
You will be taken to a different page and an automatic download should begin. If it does not start downloading, there is a link on that page to begin the process manually.
Midway through the download you may receive a few security warnings. The two most common are Do you want to run this? to which you would select Run, and Do you want to trust the signed applet? to which you would select Yes.
If you are prompted for a meeting ID please enter 808495216 (the hyphens will be added automatically).
Next, you will be asked for your name and e-mail address which will appear to the other attendees within the meeting. Only a name is needed; the e-mail address is optional.
At this point you should have a GoToMeeting bar covering the right side of your screen. Leave this bar open while waiting for the Webinar to begin.
Finally, call 1-800-750-4065 and use the participant code of 42549623# to join the conference call.
We look forward to seeing you there!
For more information about Rent Manager Weekly Webinars, click here.
Photo credit: umjanedoan/Foter/Creative Commons Attribution 2.0 Generic (CC BY 2.0)