Website Design and Development
« All Sites
Cobblestone Real Estate
Visit the Cobblestone Real Estate Site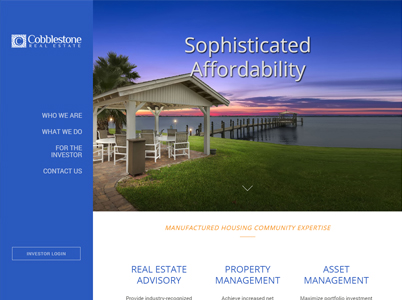 On this Website
Blog or News Feed


Integrated blogs are a great way for companies to engage with their audience via news and quality content sharing. When properly maintained, they can also give an added boost to SEO (search engine optimization) performance. Blogs can be completely customized to fit the design of a customer's site to ensure all marketing efforts are congruent across platforms.

Content Management System


Content Management Systems (CMS) allow the customer to edit the website's various content on their own, even after the site is complete. This tool provides customers with total control of their site without having to refer back to the original developer.