And now back to your weekly scheduled program: a dose of web excitement, featuring Chris G. on the Rent Manager® front. As always, we're devoted to helping you customize Rent Manager and improve your operation's productivity, so buckle up and get ready to learn!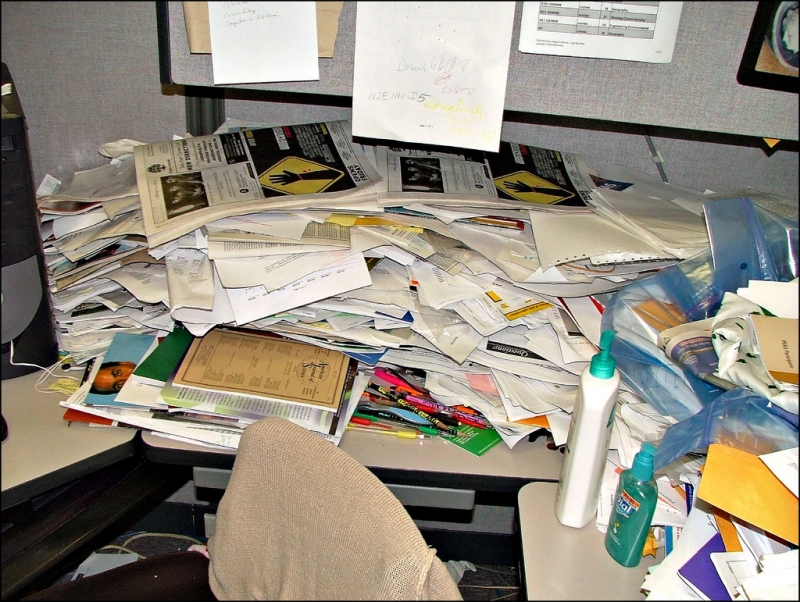 Last week's webinar was all about maximizing the accuracy and timeliness of our Accounts Receivables (AR) activities. Chris focused on the following areas during the lesson:
Customizing Rent Manager's interface for AR tasks
Examining strategies for effectively tracking receivables
Streamlining AR tasks
Custom Is Key
As he emphasized in the Streamline Your Accounts Payables webinar, Chris talked a lot about customizing user permissions in Rent Manager. Created on a user-by-user basis, these privileges put YOU in charge of what each employee can see and do in the program. This keeps users from seeing, changing, or deleting information that isn't any of their beeswax. User permissions also enable your team to work more efficiently, as employees only have access to the areas of the program they need to do their particular jobs.
In short, users who only handle Accounts Receivables should only be able to get into the receivables-related portions of Rent Manager. Enough said.
Chris then showed us how to customize Rent Manager's toolbars to give users one-click access to the areas of program they use the most. All it takes is a right-click on the toolbar, select Customize, and then Create Button.
We also learned how to add a menu to each button, giving users access to multiple functions from a central point. By the time Chris was done, we knew how to add all the Accounts Receivables features we need to completely trick-out our toolbars.
Make It Your Own
Next on Chris' agenda was the customization of Rent Manager forms and tabs. He teased us with his deluxe Customer Information form'sharing its beauty with us to illustrate how much we can do to make our AR lives easier through customization. Combine all the receivables data you need on one tab via the Tab Designer: Setup>Custom Tabs>Tab Designer. Check out the Custom Tab webinar for the full story on how to create your own Customer Information masterpiece.
Rent Manager's Online Template Library is another way to make your forms and tabs sizzle with efficiency. Accessed from within the program, you can import a new tab from this great resource in just a few clicks!
Streamlining Simplified
Chris spent the rest of the session extolling the organizational powers of:
Color Coding another level of organization that enables you to identify customers/owners/vendors at a glance.
Memorized Reports a quick and easy way to save report settings for future use.
Auto Charge Calculations eliminates the need to manually enter fluctuating charges every month.
Allocation Order sets the sequence in which posted charges appear on the payment screen and the way automatic allocation is done when payment is taken.
Batch Payments let you receive and even deposit payments from multiple customers at once.
Subsidy Payments enable you to receive and deposit a single subsidy payment for a selected customer, or receive a single multi-customer payment and pay against the outstanding balance
ePay automatically debits your customer's checking or credit card accounts, deposits funds in your bank account, and records the deposit in Rent Manager.
For specifics about these and other time-saving, trouble-averting Rent Manager tools, refer to the webinar video and open the throttle on your Accounts Receivables activities!
And if you haven't already, get with the program! Participate in our weekly webinars, every Wednesday at 2:00 pm EST, and make Rent Manager work harder for you!
Photo credit: Jeffrey Beall/Foter/Creative Commons Attribution-NoDerivs 2.0 Generic (CC BY-ND 2.0)