And now back to your weekly scheduled program: a dose of web excitement, featuring Chris G. on the Rent Manager®front. As always, we're devoted to helping you customize Rent Manager and improve your operation's productivity, so buckle up and get ready to learn!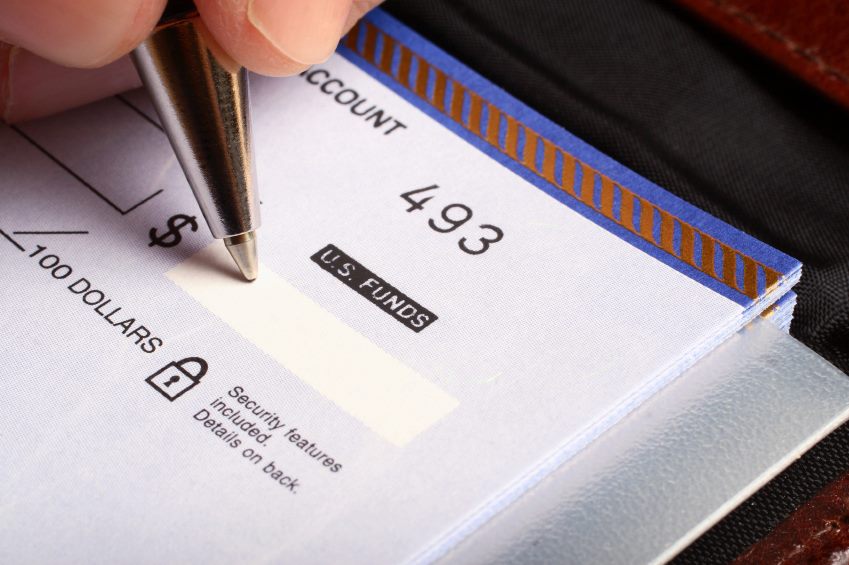 Last week's webinar covered the many ways we can maximize the consistency and punctuality of our Accounts Payable tasks. During the session, Chris schooled us on how to:
Customize the RM interface for Accounts Payables tasks
Set default Vendor settings for efficiency
Optimize your use of the Bill Center
Ready to get the complete Payables scoop? Well then let's get to it!
Customization is Key
Mr. G. started out by addressing the importance of customized user permissions within Rent Manager. Set up on an individual basis, user permissions let you control what an employee can see and do in the program. This stops users from seeing, changing, or deleting info that could derail the happy flow of your database. Privileges also help your staff work more efficiently, as they are only able to use the portions of the program they need to do their specific jobs.
In short, employees who only handle Accounts Payables should only have access to payables-related sections of Rent Manager. Period.
Chris then showed us how to customize Rent Manager's toolbars by right-clicking on an area of the toolbar, choosing Customize, and then Create Button. This additional customization gives Accounts Payables employees one-click access to the areas of program they'll use the most, like:
Bill Center
Write Checks
Check Register
Print Checks
Journal Entries
Account Balances
We also learned how to add a menu to each button, giving users access to multiple functions from a central point. By the time Chris was done, we knew how to add all the Accounts Payable bling we could possibly want on our toolbars.
Don't Forget!
Next, we focused on setting up Reminders to help keep our payables processes punctual. Easier done than said, happily!
In case you aren't familiar, the Reminders form is the window that pops up every time you open Rent Manager'it shares upcoming and "past due" activities related to one or more properties. To create your Accounts Payables cues, start at Activities > Reminders.
There are a whole bunch of Reminders that can help you keep on top of your company's Accounts Payables activities. Take some time to review the options and then get to reminder-ing.
Reporting the Facts
As you undoubtedly know, Rent Manager offers a seemingly endless variety of pre-designed reports'many of which are Accounts-Payables-specific. If you haven't already, go to Reports > Accounts Payables to check out all of the payables reports that are ready for your immediate use.
Chris showed us how to use the Memorized Reports feature to easily save report settings, eliminating the need to re-enter your reporting parameters every time you run your regular payables reports. To get started, go to Reports>Memorized Reports>Manage Memorized Reports, then follow his instructions for setting up your own memorized reports via the webinar video.
Report Batches are another way to streamline your Accounts Payables processes. Go to Reports> Batched Reports and, again, refer to the webinar video for Chris' tips on how to create report batches to save time and increase your efficiency.
And then there's the Bill Center…
In the final stretch of the webinar, Chris focused on Rent Manager's Bill Center, found at Activities>Accounts Payable>Bill Center.
This handy portal is an easy way to manage invoices and pay bills, and features all sorts of ways to streamlining your Accounts Payables. Tasks you can manage via the Bill Center include:
Adding bills to the Bill Center
Adding vendors
Posting bills to accounts
Paying bills
Chris took us through a heap of settings and adjustments that can be tweaked/customized to meet your operation's specific payables needs. The Bill Center is made up of five distinct tabs:
One Time Bills
Auto Bills
Post Auto Bills
Pay Bills
Credits
For the specifics of fine-tuning these tabs, refer to the webinar video and get ready to put your Accounts Payables activities into overdrive!
And if you haven't already, get with the program! Participate in our weekly webinars, every Wednesday at 2:00 pm EST, and make Rent Manager work harder for you!