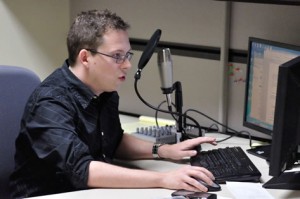 Back to your weekly-scheduled program: a dose of web excitement… and, for this installment, Chris G is on the Rent Manager tip, teaching us all of the tools we need to compare our reports the right way, a lesson you don't want to miss.
With 250 existing reports in Rent Manager, along with the Report Writer feature, you have a world of reports to work with. Here, Chris gave us the 4-1-1 on how and when to compare reports… and when comparing reports will or won't yield the result that you're looking for!
First: Get to Know Reporting
Chris dug deep into reporting and taught us the purpose of certain reports AND how Rent Manager generates report information. If you've ever experienced the frustration that comes with two reports that don't match up, Chris has your back.
He showed us how to identify why certain reports may not agree with others, and strategies to troubleshoot and correct inconsistencies.
Why don't my two reports match??
Different Rent Manager reports may pull data from different places, and this impacts how your reports compare and size up to one another. Good to know, right? Chris gave us the lowdown on when two reports are and aren't meant to match…
Matching Matters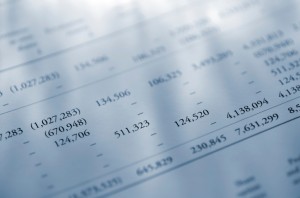 Chris laid out these tips and tricks: When your reports are meant to match (and they don't), verify that your Report Options are the same. These options allow you to control what data is included in the reports.
Tip: Try breaking reports down by property. Every transaction shown in a report is tied to a property, so in other words, the accounting is property-based.
Comparing Two Reports
Chris demo'd his comparison skills with a Balance Due report and a Balance Sheet. He walked us through issues that might arise when comparing reports, and how to resolve them. He showed us where the data comes from, a crucial key to understanding report comparisons.
In a financial report, like a Balance Sheet, Chris used the drill down tool to see transactions that led up to a grand total in the General Ledger… and you can keep drilling down! How great is this guy?!?
All transactions that affect an individual account show up in a financial report. Drilling down in the Balance Due report reveals customer information, not financial data. This means the Balance Due report IS NOT a financial report, it's customer-based. The report information is coming from customer records.
Chris showed us how these two reports are pulling data from different parts of the Rent Manager program!
Balance Due vs. Aged Receivables
Checking out two receivable-based reports, the Balance Due report looks at all properties and charges, and the Aged Receivable report looks at specific charges. Chris taught us to look at the summary at end of each report. If the outstanding balances don't match, you'll ask, which report is right?
Figure out where discrepancies lie. Start with the larger total (the larger report). There are records on the larger report that aren't on the other. This is a good place to start your investigation!
Your Friend, F1
When in doubt, press the F1 key! Based on the kind of report that you're in, Chris reminded us that this handy tool will explain the report's functions, its features, etc. Use this resource, especially for the commonly used reports in Rent Manager.
In the case of Balance Due vs. Aged Receivables, they're both receivable-based reports. So check out F1 to help you sort it out!
Let super sleuth Chris G help you get your report comparison skills under control! Catch the entire lesson at RentManager.com>Services>Training Videos.
And if you haven't already, get with the program! Participate in our weekly webinars and make Rent Manager work harder for you!