And now back to your weekly scheduled program: a dose of web excitement, featuring Chris G. on the Rent Manager® tip. As always, we're devoted to helping you customize Rent Manager and improve your operation's productivity, so learn on…
Last week's webinar highlighted the new features of Rent Manager's revision 3440. Chris provided demonstrations and discussions of mobileRM, Command Launch, Asset Management, Report Automation, Web Portal updates, and more! So buckle up and get the lowdown on these high-caliber features!
Revision 3440 is all about fantastic Rent Manager additions and enhancements, and Chris gave us the scoop on each:
mobileRM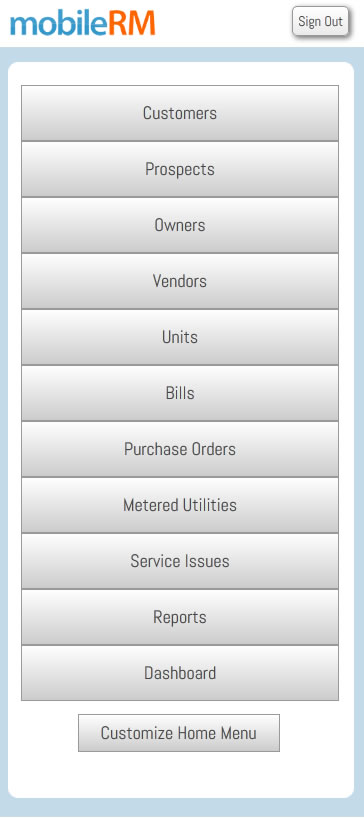 Formerly Mobile Admin, the completely new mobileRM is designed specifically for use on smartphones and tablets, enabling us to manage important data whenever and wherever we are.
Available to Rent Manager Online (RMO) users, Chris showed us how mobileRM lets us view, edit, and add information to RMO in real time, including:
– Customers
– Prospects
– Owners
– Vendors
– Units
– Bills
– Purchase Orders
– Metered Utilities
– Service Issues
– Reports
Chris took it the extra mile and demo'd a number of mobileRM's capabilities, including the Reports function, which won't bog down your device because it uses Rent Manager's servers to generate reports like GLs, P&Ls, etc. Awesome, right? Learn more by watching the training video here.
Command Launch
Next up for discussion, Command Launch. Nestled in the top-right corner of the Rent Manager toolbar, this super field lets you run a universal search in Rent Manager. Command Launch seriously simplifies your searches (try saying that three times fast!) and gets you where you need to go in Rent Manager quickly and easily.
Just type a keyword, like general ledger, 1099, metered utilities, etc., into the Command Launch field and every Rent Manager menu option, letter, report, or account that matches your term will appear.
Chris recommended checking out the Rent Manager Help File (our old friend, the F1 key) for the complete scoop on how to make the best use of Command Launch.
Report Automation
Available to RMO subscribers, Report Automation makes running your must-have reports really easy and convenient. As Chris explained, this automated system uses LCS's servers to run reports on a schedule you set up, and then emails the statements to you (and anyone else you identify) when they're finished. No more bogging down your computers/servers with your reporting processes. Hooray!
Online Template Library
We then turned our attention to the Online Template Library. These handy letter, report, tab, and form templates were created by LCS employees and fellow Rent Manager users for quick integration and use in the program. Template examples include customized owner statements, overdue rent letters, owner web access login instructions, and more.
Chris showed us how to tap into the collection by going to Activities > Online Template Library. From here, you can access a wide variety of templates, which you can then download and start using straightaway.
Asset Management
Mr. G. was eager to demonstrate this next new feature, and who can blame him! Asset Management lets users link assets'like furnaces, refrigerators, microwaves, etc., to their respective properties within Rent Manager AND it allows you to track these commodities, schedule maintenance, and more. You can also: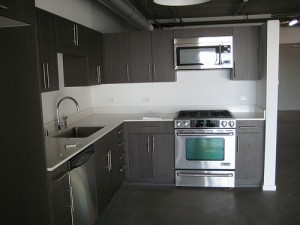 – Establish service and warranty dates, and vendor info for each asset
– Keep notes about individual assets
– Create customized asset-related user-defined fields
– Run reports on the assets you're tracking
For the specifics on Asset Management and instructions on how to get rolling with it, watch the training video here.
Resident Web Access and Owner Web Access
Resident and Owner Web Access are online portals that make it easy for your tenants and customers to access their accounts, make payments, view reports, etc. Rent Manager's 3440 release included a bunch of great updates to these portals, which Chris happily reviewed with us.
Resident Web Access revisions include:
– Tenants now have to provide a verification email address (for simplified password retrieval)
– The ability to share RMO History Notes with residents
– The ability to share Meter Readings with residents
– You can now set specific Service Issue categories for residents to choose from
– The ability to enhance Password Security
– Time zones within RMO can be adjusted
– And more…
Updates to Owner Web Access include:
– Owners now have to provide a verification email address (for simplified password retrieval)
– The ability to share RMO History Notes with owners
– Report publication directly to the portal
– The ability for owners to approve bills via the portal
– The ability to enhance Password Security
– And more…
Security Deposit Interest
Yes! You can now easily track security deposit interest in Rent Manager! Chris explained that the new Security Deposit Interest feature was created for users who keep security deposits in an account that accrues interest for residents, or are required by law to provide tenants with interest on their security deposits.
If you're ready to simplify, and possibly even automate, the interest tracking process, watch the Security Deposit Interest training video (also narrated by our in-house expert, Chris) here.
Twitter Portal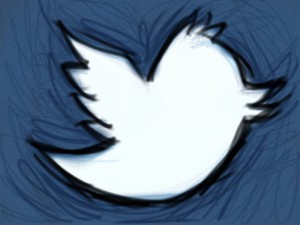 As you may have already guessed, the Twitter Portal enables you to manage your corporate Twitter account through Rent Manager. You can use the Twitter Portal to communicate with tenants, prospects, owners, and vendors on Twitter without interrupting your workflow. Pretty solid, eh!?
Phone Broadcast
Last, but certainly not least, Chris took us to the phones'Phone Broadcast, that is. The new Phone Broadcast system enables you to record and send outgoing messages, like Snowplows will clear the complex parking lots this morning at 6:00, to your contacts in one simple swoop. A streamlined process, Phone Broadcast also automatically documents the broadcast for each listed phone number in your Rent Manager records. Super-easy and convenient!
For the complete lowdown on Rent Manager's Revision 3440, check out the training videos for each of these features at RentManager.com > Services > Training Videos.
And if you haven't already, get with the program! Participate in our weekly webinars and make Rent Manager work harder for you!
Photo credit: ricardodiaz11/Foter/Creative Commons Attribution 2.0 Generic (CC BY 2.0)
Photo credit: shawncampbell/Foter/Creative Commons Attribution 2.0 Generic (CC BY 2.0)