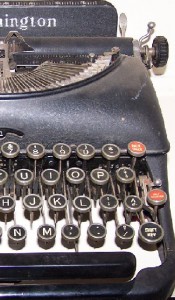 Back to your weekly scheduled program: a dose of web excitement… and, as always, we're featuring K.C. and Chris G. on the Rent Manager® tip, the dynamic duo devoted to helping you make the most of your Rent Manager program and increase your productivity.
Writing all of those late letters just got a whole lot easier! This week's webinar was all about Letter Manager. Chris G. showed us how to work some Rent Manager magic, for smoother, faster, and easier letter writing!
Goals of this Webinar:
-To understand the value of Letter Template Manager
-Create new letter templates "from scratch"
-Import AND format letter templates
-Add custom script to personalize the templates
-Send letters out to recipients using a variety of methods
What is Letter Template Manager?
As a property manager, you communicate with a lot of folks via letters, right? Emailing and snail-mailing letters to tenants, vendors etc. can take up a lot of valuable time. Here, Chris shows us how this time-consuming process has been streamlined with Rent Manager. You can send out fully customized letters with just a few clicks of the mouse, it's Rent Manager magic!
When Chris got down to business, he taught us how to simply right-click on a customer's name in Rent Manager to reveal various letters that can be automatically generated. And the personalized information in each letter changes on a customer-by-customer basis. Pretty sweet!
There are several ways to send letters, and you can send them to groups of customers all at once, if you would like. Print, Email, Virtual Post Office (VPO), Save, Export, Attach'so many options!
Create a Letter Template
Another amazing thing about Letter Manager: Each recipient receives his/her own version of the letter'customized with the information you select. So it's not Dear Customer, it's "Dear Ned McDodd."
Go to: Letters> Letter Template Manager to check it out!
Chris demo-ed the two paths to Letter Template Manager and how to navigate Rent Manager's always- trusted blue box (or template). Here you can find out what users can access which letters. Sweet!
Want to create a new letter? Chris is on top of it! While you're in the template, click New and a fly-out menu will appear. Then choose Customer. Chris walked us through the various insertable fields that can populate the letter. A list on the right side of the template has customer-oriented fields/functions, including account name, balance, unit type, etc. You can also add custom data that falls under customer, prospects, vendor, etc.
There's a lot of customer information to choose from to customize your letters!
RMScript, Scriptbuilder and More!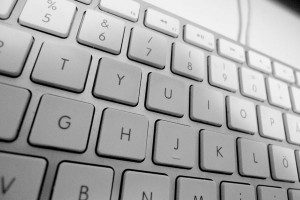 Chris G. didn't stop there. He introduced us to RMScript'Rent Manager's rockin' scripting tool. We learned how to leverage Letter Template Manager to write dynamic scripts, for your benefit!
If you're already a scripter extraordinaire, go for it! But if you're just starting to play with scripting, take Chris G's advice: Go Control-R. (Hold the Control (Ctrl) key and press the R key). This brings up ScriptBuilder, an excellent way to test out your custom scripts.
Charismatic Chris left us with some sage advice regarding Letter Manager and scripting: Make sure you test the script! If you're a newbie, there's good news: you can practice scripting first, without altering your own data! If you're a pro, test it anyway!
Now, there's a lot more fun with Chris G. and Letter Manager, so get the full story at RentManager.com>Services>Training Videos.
And if you haven't already, get with the program! Participate in our weekly webinars and fully optimize your Rent Manager experience!
Photo credit: HeavenlyCabins/Foter/Creative Commons Attribution 2.0 Generic (CC BY 2.0)
Photo credit: HÔö£├ækan DahlstrÔö£├ém/Foter/Creative Commons Attribution 2.0 Generic (CC BY 2.0)