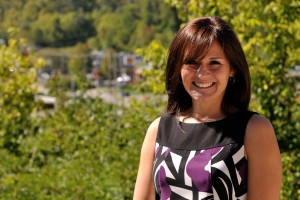 Back to your weekly scheduled program: a dose of web excitement… and, for this installment, KC is on the Rent Manager® tip, helping us get the basics down, and up-and-running in the software.
There's something for everyone. Regardless of your specific setup needs, if you're launching Rent Manager, this webinar is for you! KC covers the most consistent setup tasks and the best order to complete them. In other words, why try this alone when you can have help from the pros??
Do you have questions? KC has answers. Learn the best way, the first time, with expert assistance.
Get These Questions Answered:
What order should I follow when entering data?
What is optional?
What is mandatory?
What can I add or change later?
What are some tips for entering data manually?
Set It Up
First thing's first, if you're a Rent Manager Stand-Alone user, you need to clear your database before you enter your own data. It's easy, go to File>Administration>Clear Databases. It's simple! Now you're flawless. And if you have the Rent Manager Online version (RMO), sit tight.
Next, we got the 4-1-1 on the Chart of Accounts. So get your bank accounts together and be ready to get organized. KC showed off some Rent Manager prowess: when you add a bank account, bank registers are automatically created for each account. Nice.
KC demo'd all of the steps to setting up accounts, and the three different types: liability, income, and expense accounts. We entered beginning chart balances and learned the naming and number procedures, too.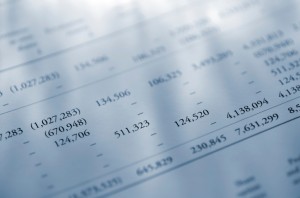 TIPS TO KNOW:
TIP #1: We learned that the only required action is to name your account.
TIP #2: When you're entering information in Rent Manager, look for the brown text, this indicates a required field that you must fill out.
TIP #3: Anything entered in the Chart of Accounts can be modified or deleted after it's been entered.
Tip #4: We got pretty excited about the Continuous Add box. KC explained how and when to use it, basically, it makes our lives easier when we're adding data to Rent Manager!
Adding Your Data
Speaking of adding data (a major theme in this webinar), KC took us through it all: from charge types to the nitty-gritty, properties, unit types, units, customers, and vendors. Phew! She's got it down.
Want to add Owners? KC covered the basics, but there's a much-more-detailed training video on Owners at RentManager.com>Services>Training Videos.
Adding User accounts, too? She's got you covered in this webinar. She even taught us how to determine auto charges. Bam!
Why You Need This Webinar
Are you new to Rent Manager? Maybe you're helping a coworker better understand the program? Or, do you need a refresher? Then these are the instructions you need.
KC straight schooled us on setup, strap yourself in and set it up right, the first time! Catch more setup-style lessons at RentManager.com>Services>Training Videos, then look for the New User Setup folder. It's full of all sorts of getting-started goodness!
And if you haven't already, get with the program! Participate in our weekly webinars and make Rent Manager work harder for you!