And now back to your weekly scheduled program: a dose of web excitement, featuring the ever-erudite KC on the Rent Manager®front. As always, we're devoted to helping you customize your software and improve your operation's productivity, so get ready to get your learn on!
Wouldn't it be great to look at a picture of your property and see which units are available for rent? How about being able to tell at a glance which residents are late with their rent, or have outstanding service tickets? Then you're going to love Bird's Eye View!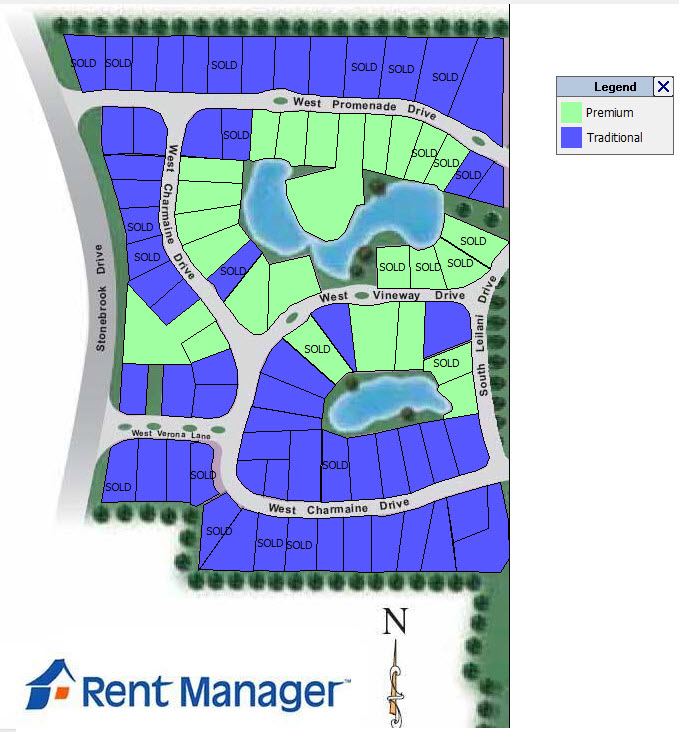 This super-handy module, which is included in Rent Manager Online, and can be purchased by standalone users, lets you create an aerial-view, pictorial map of your properties and associated units. And as KC showed us, building your diagrams is a pretty straightforward process.
It all starts at Rental Info>Bird's Eye View>Bird's Eye View Manager (or you can search for Bird's Eye View in the Command Launch window in the upper right corner of the screen). From there, the Map Manager will guide you through the map-making process. Activities include:
Add or remove user access to a map
 Add , Edit, or Delete a map
Rename a map and update the description
Import or Export a map
Access the Overlay Manager
KC gave us some epic tips on how to easily create, manipulate, and customize our maps. From linking diagram shapes to unit data, to viewing and editing overlays, to importing backgrounds, she saw to it that we were on our way to becoming expert Bird's Eye View cartographers!
We spent quite a while learning about the module's map overlay functions. Think of overlays as thetransparenciesour teachers used to use on overhead projectors. These digital visuals, however,are superimposed on top of Bird's Eye View maps and enable us to color-code and display database query results'like which units are vacant, delinquent on payments, allow pets, etc. Cool, right?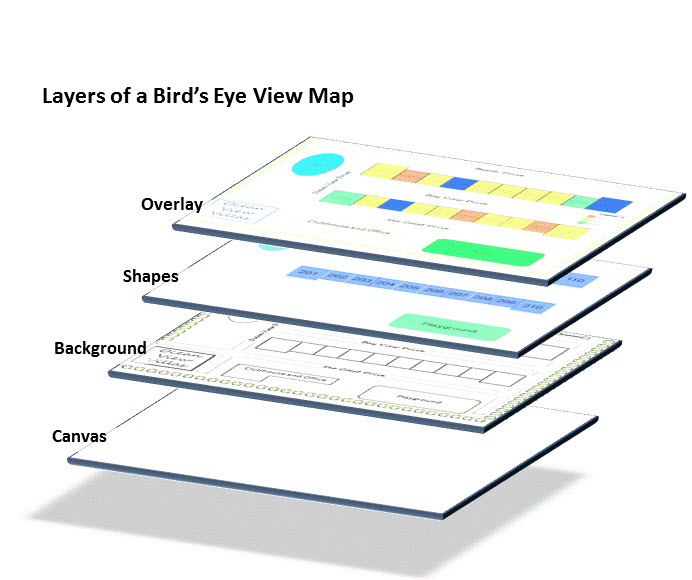 From there, KC showed us how to import and, more importantly, export maps from Rent Manager. By downloading your maps, you can use themin marketing materials, quick reference guides, directional maps, and anywhere else you want.
After a quick review of Bird's Eye View's system preferences, we were done! For all of KC's map magic and insider hints, watch the complete webinar here: Rent Manager Training Videos.
And if you haven't already, get with the program! Participate in our weekly webinars, every Wednesday at 2:00 pm EST, and make Rent Manager work harder for your property management business!