Rent Manager®+ AmRent = the Perfect (Compliance) Partnership
Back to your weekly-scheduled program: a dose of web excitement… and, for this installment, a very special guest: AmRent's Vice President, Linda Richer, was in the Rent Manager house!
Ms. Richer introduced us to the world of compliance and resident screening'bringing her A-game for sure! We learned the how, what, and why behind compliance, what to watch out for and who to trust.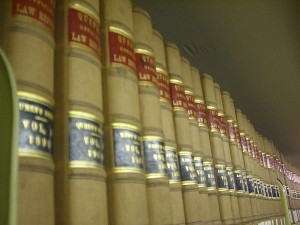 Compliance 101
So, what the heck is compliance, anyway??
Ms. Richer schooled us in all things compliance, those federal and state laws that regulate our businesses to be aware of. She's up on all of the ongoing training and best practices YOU need to stay in-the-know.
Well-versed in compliance lingo, Ms. Richer clarified the basic terms to know: Fair Credit Reporting Act (FCRA), Federal Trade Commission (FTC), and Personal Privacy Information (PIP), to name a few. She helped us dig our heels into Consumer Reporting Compliance and FCRA's Permissible Purpose. It was game-on!
Well, what's at stake for you?
You probably want to know how compliance laws impact you and your business. Well, Ms. Richer taught us how…
If you turn down a potential renter due to a credit score, do you know how to stay compliant? There are fines, penalties, suits, imprisonment, and potential Fair Housing violations to consider'so don't be caught unaware of these consequences.
Get Compliant
Ms. Richer taught us how to stay legit with adverse action. She talked us through the process, letter-writing policies, and what to do in the case of changing conditions (if a prospect needs a cosigner).
If compliance issues are a mystery, you desperately need this webinar! We learned how to communicate with potential renters when you're dealing with credit scores… and how to avoid that problem by letting AmRent screen your prospects for you!
How can AmRent help?
Rent Wise = AmRent's own scoring system used to screen potential residents. Since the Rent Wise formula doesn't use a credit score when determining a prospective tenant's score, this eliminates the need for certain restrictions and actions.
Record Retention and Disposal
Unsure about how to handle your records, letters, and company policies? This webinar will help get you on top of compliance practices. From consumer reports to criminal conviction policies, Ms. Richer lays out the 4-1-1 on how to get your company and staff on the same page.
Rent Manager Integrated Resident Screening
With Rent Manager and AmRent, you've got your bases covered. As Rent Manager's exclusive, trusted compliance partner, AmRent can take care of your tenant screening. But make sure you're doing your part.
To echo Ms. Richer: Get more knowledgeable regarding compliance regulations. Talk to compliance officers, learn company policies, train and test your higher staff members, and consider annual certifications.
Now, I'm just scratching the surface with an introduction to compliance. Let Ms. Richer help you get in tip-top shape! Check out web resources at FTC and white papers on compliance at NMHC (National Multi-Housing Council).
For the complete lowdown on compliance, catch the entire lesson at RentManager.com>Services>Training Videos.
And if you haven't already, get with the program! Participate in our weekly webinars and make Rent Manager work harder for you!
Photo credit: umjanedoan/Foter/Creative Commons Attribution 2.0 Generic (CC BY 2.0)