Collecting rent from tenants can often be a tricky feat. So here are some ideas to help encourage timelier payments.
Discount the rent. Reward residents for on-time payments with lower rent. Set the rent a little higher than actual rent price. So if your standard rate is $500, the adjusted rent would be $550. Offer a discount to all residents who pay by the first of the month. In other words, if they pay by the 1st, then rent is only $500… not $550. You can also tier the discount like this: $500 rent by the 1st, $525 rent by the 5th, and $550 by the 10th, and $550 + late fees any time after.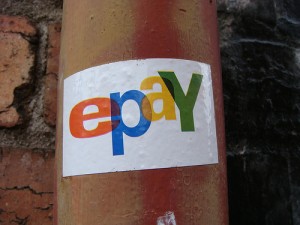 Online payments. Since most people do business on the Internet nowadays, accepting credit card payments with an online bill pay program, such as ePay, is a more convenient way for residents to pay rent. And something that is convenient, as opposed to the hassle of writing and mailing a check, is a lot more likely to be done in a timely manner.
Side note: ePay also gives residents the opportunity to earn credit card Reward points when they pay their rent with a cc.
Accept ACH. Have tenants sign a document allowing a set amount to be withdrawn from their checking on a recurring basis. The monthly rent charge is debited through an ACH (automated clearing house) transaction. This feature is available with ePay as well. Tenants love the ability to forego remembering to write a check, find a stamp, and get the payment in the mail… because rent automatically comes out of their bank account without the lifting a finger!
Post-dated checks. Let tenants know that they can provide you with a post-dated check by the first of the month in the case they are going to be late on rent. Or, if they're the type of person who can't seem to remember to mail their rent check, have them give you 12 post-dated checks (one for each month of the year. As long as you don't cash the check before the specified date (it's illegal), this method can be helpful to a repeatedly late-paying renter).
Report to major credit bureaus. When you report monthly rent payments to Equifax, Experian, or TransUnion, not only is it a great incentive for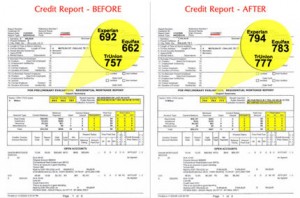 your resident to pay on time. But it can be a huge benefit too, because positive monthly reporting can help increase their credit score. The downside to reporting payment history with major bureaus is that it may not be a cost-effective option for small businesses.
So if you have renters who are asking for you to help them establish a positive credit history by reporting their rent payments, suggest that they check out www.williampaid.com. Through this program, they can pay rent (along with a small fee), their payment history is reported to the major credit bureaus, and then the payment is forwarded to the landlord. The best thing is, you don't have to lift a finger.
In the event your renters are late with rent… despite incentives or payment options, don't be afraid to ask the necessary questions: When do you expect to pay rent? How much will you be paying? Where/how will you be submitting your payment? If they are defensive or evade any of these questions, serve them with an eviction notice as long as the appropriate amount of time has passed prior to filing for eviction. If you're unsure as to what the timeframe is, check with your state Landlord-Tenant laws.

Photo credit: Images_of_Money / Foter / CC BY-SA
Photo credit: jridgewayphotography / Foter / CC BY-ND
Photo credit: TrinityCreditServices / Foter / CC BY