…And How You Can Avoid It
It's a fact of life in today's high-tech society: the very technology that makes our lives simpler also puts us at risk for unauthorized access, duplication, hacking, and fraud. And if you are a business owner, it's becoming increasingly clear that you're even more at risk than the average individual. Because small businesses have more wealth, on average, than most consumers, they are a ripe target for fraudsters looking for the highest possible payoff for their efforts.
A recent report from respected analysis firm Javelin Strategy & Research shows that the average cost of fraud to small businesses is more than double the amount of that suffered by individual consumers. In fact, U.S. businesses lost a staggering $1.56 billion more to fraud than consumers did in 2011.
Backing up these statistics is the 2012 AFP (Association for Finance Professionals) Payments Fraud and Control Survey, which revealed these startling statistics:
66 percent of businesses completing the survey experienced attempted or actual payments fraud in 2011.
For those who did suffer this type of financial loss, the average loss was $20,300!
Checks were, by far, the primary form of payment targeted by criminals. According to the survey, 87 percent of affected organizations reported their checks had been targeted.
J.J. Sorrenti, president of Dallas-based Safeguard Business Systems, Inc., believes that as long as the economy remains unstable, check fraud will continue to be a major concern, particularly in the business-to-business marketplace.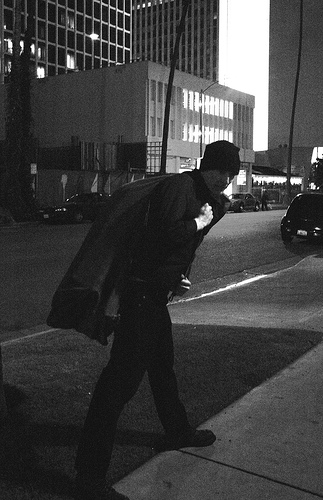 Crime, in general, tends to run counter to the economy, so a weak economy contributes to an increase in theft, and checks are a common target, said Sorrenti.Safeguard is seeing more customer interest in protection and prevention, and has taken steps over the years to incorporate added layers of security in our paper, inks, packaging, ordering and shipping processes. When state-of-the-art security features are added to check stock, such as thermochromic ink and security foil holograms, small businesses are given added protection against fraud.
The Cost of Preventing Fraud
We've covered what check fraud costs businesses in the United States each year; and that high-security checks offer a significant defense against fraud. Now the question is, Are secure checks worth the extra investment?
Here's something to consider: Each time a business cuts a check, the cost of the actual check itself is only a tiny portion of the overall costs of the check disbursement process. This overall process includes labor costs to create the check, print it, and reconcile the bank account, the cost of the envelope and postage, the amount the bank charges to pay the check from the account, etc.
In all, this total process can cost the business anywhere from $1.20 to $1.80 per check. So, the difference in price between a plain check and a high-security check is, quite literally, pennies. In other words, you might spend $1.50 to use a run-of-the-mill check, or perhaps $1.54 to use a much more secure check. What's more, those few additional pennies might help you protect a check worth hundreds of dollars or protect your business from being disrupted by a fraud event. For many business owners, the additional protection is well worth it for the peace of mind alone.
In the end, the decision is yours. Armed with the knowledge of today's fraud risks and the tools at your disposal for overcoming those risks, only you can decide what is best for your business. But remember, the criminal is considering what moves will pay off best for their business as well. Don't give them the opportunity to profit from your hard work.
To learn more about preventing check fraud go to:
http://gosafeguard.com/checks-forms/safeguardsecure/restoration/index.asp
Photo credit:Marshall Astor – Food Fetishist/Foter.com/CC BY-SA