Here at Rent Manager®, we're always looking for ways to increase your knowledge by offering a wide variety of current and easy-to-use support resources. But in case you're not aware of what's available, here's a simple breakdown of the options at your fingertips:
Virtual Classroom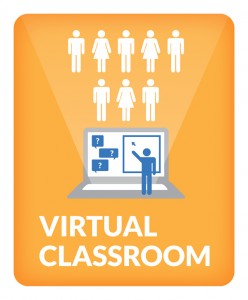 , If you're looking for a hands-on, instructor-led, interactive learning experience, then look no further than Virtual Classroom.
With Virtual Classroom you get a total of 6 hours of training'comprised of three 2-hour online sessions conducted over the span of three business days. You're taught by a Rent Manager expert who will demonstrate how to handle fundamental tasks to master individual facets of the program. They will also ensure all your questions are answered completely and accurately.
Virtual Classroom is priced affordably at $395 per session. In addition to six hours of instruction, you'll receive a training manual and headset to help you get the most out of each class. Space is limited, as our goal is to give you individualized, personal attention.
Webinars, Join us for a live, easy-to-understand overview of specific Rent Manager

features and programs every Thursday at 2:00 pm EST with our Weekly Webinars. These FREE 60-minute informative sessions are a great solution for increasing your Rent Manager knowledge on our most popular topics.
Training Videos, Our training videos offer step-by-step instruction on a plethora of property management topics. From customization… to new user setup… to security deposits… to owner statements'you'll find information on just about every Rent Manager topic imaginable!
And if you scroll down to the bottom of the video menu, you'll have your pick of our previously recorded webinars. These videos cover not only a wide range of general topics, but specific Rent Manager features like: Bird's Eye View, ePay, CAM setup, and Virtual Post Office… just to name a few!
Knowledgebase, The Rent Manager Knowledgebase is a keyword search engine created from our answers to actual customer inquiries. Simply enter a short phrase or keyword that best describes your question and hit Search.
The results will consist of questions/answers which contain your search query. Just click on the most relevant result to see the information you seek!
F1, This might be the easiest (and most underutilized) resource available. Simply press the F1 key from any screen inside of Rent Manager to view a help file based on the contents and/or topics for the specific screen you're working in.
You'll see definitions, an overview and purpose of the selected feature, clear instructions on how to use it, as well as what permissions are needed to change or edit the field.
Maximize your resources with our Knowledgebase, Training Videos, Webinars, and Virtual Classroom on www.RentManager.com. Simply click on Support and make your selection under Training.