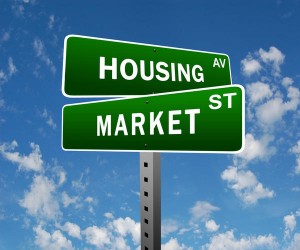 A new crowd of renters may be emerging thanks partly to the housing market and current economy. As it stands right now, the median-income U.S. household can only afford an average-priced home in just eight of the 25 largest metropolitan areas, according to a recent Bankrate report.
In these 25 cities, the housing market has witnessed price surges of almost 16% over the past year. This swell in high-priced homeownership was compounded when the 30-year-fixed interest rate leaped from 3.32% in April to 4.48% in September. That's a 35% increase in just five months!
One marker for the state of affairs in the housing industry is the quantity of house flipping occurring. Third quarter flipping activity fell 13% from the previous year. Sheldon Detrick, CEO of Prudential Detrick/Alliance Realty summed it up by saying, Being a house flipper meant buy it, paint it, sell it. Now it's turned into buy it, paint it, rent it, and hold it.
And flippers who are holding and renting might be in a good position. The American dream of homeownership is slowly slipping away from becoming reality for many… giving way to a steady stream of renters. John Burns, CEO of John Burns Real Estate Consulting estimates that the foreclosure crisis will drive 3 million former homeowners to rent single-family homes between 2010 and 2015.
Many are previous homeowners with steady, professional employment who became displaced when they suffered pay cuts and went through foreclosure. But despite the job market recovering slightly, it hasn't moved in a step-rate fashion with the housing increase.
This doesn't mean that these displaced renters suddenly flocked to apartment life. Instead, most continue to live in single-family homes… now renting instead of paying a monthly mortgage. Because unlike traditional tenants, this new breed of residents is typically a family with kids and pets. They want more room than traditional units and desire good school districts for their kids.
Photo credit: 401(K) 2013 / Foter.com / CC BY-SA