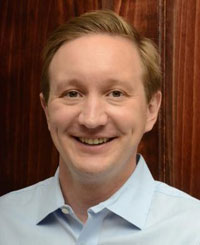 Brent Sobol is the President of Sobol Realty and a two-time Paragon Award-winning property manager and industry writer. Through various entities and syndications, Brent has managed over 3,500 rental and condominium units with annual combined operating budgets of $16,000,000 and real estate values in excess of $85,000,000. He has directly overseen the re-positioning of 12 apartment communities with capital improvement expenditures totaling over $14,000,000.
In 2006, Brent selected Rent Manager® to manage his communities. In 2010, Brent moved his rental properties away from Rent Manager® after becoming enamored with a new startup company from California that he discovered at a NAA convention.
In April of 2012, Brent moved his business back to Rent Manager®.
Why did he move back to Rent Manager?
Brent became frustrated with the startup. It didn't stack up to the marketing hype and he needed functionality that allowed him to make better decisions and grow his business. Rent Manager® is just easy to learn and easy to use, says Brent. It has outstanding financial reporting capabilities and tenant management features. It has depth to its features that was not available in the other application we tried. It's affordably priced and it's scalable enough to meet our growth. They helped us get our data back into Rent Manager® and their support team is great.
How has the switch impacted his business?
Since originally moving his business in 2010, Rent Manager® has added hundreds of new features and customer requested enhancements. Brent was pleasantly surprised by what he saw. For the last two years we've had to keep our financials in Peachtree®. It was too cumbersome and offered no integration with the tenant's ledger. We had no choice; the other program's accounting was just too basic. Rent Manager® is configurable and has all of the data-rich reports that allow me and my team to track the information that really matters to us.
Brent now has all of his financial and rental information in one program'Rent Manager®. Brent also enjoys the integrated Service Manager feature that allows him to effectively manage work orders.
Would Brent recommend Rent Manager to other property managers?
I am often asked what software I use, and I tell them for the money and features Rent Manager® is the best value around. The newer programs in the industry are simply not reliable or robust enough for those of us that demand more capabilities to make informed business decisions. Rent Manager® has been working with property managers for almost three decades now. That's really worth something.