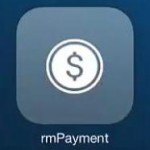 Rent Manager® has added a new mobile product to the rmAppSuite collection: rmPayment. This newest free addition allows Rent Manager Online (RMO) users to take payments and view transaction histories on a smartphone or tablet.
To make the most of this newest addition, just download rmAppSuite to your mobile device and begin tracking payments instantly. Payments can be accepted in two ways: manually or automatically with the Rent Manager Card Reader.
The Rent Manager Card Reader plugs into your mobile device via the auxiliary port, and allows you to swipe credit cards anytime, anywhere. Once a payment is accepted, funds are automatically deposited into your ePay-associated bank account, which then syncs in real-time to RMO.*
For details on rmPayment and pricing for the Rent Manager Card Reader, contact your sales representative at 800-669-0871 or salesinfo@rentmanager.com.
Download the rmAppSuite for free from the iTunes App Store or the Google Play Store today! Visit the rmAppSuite product page for further details.
*ePay transaction fees apply to payments processed via rmPayment.