Do you have a brand-new listing that you've just got to share? Grab your smartphone or tablet, snap a few great shots, and upload them to Rent Manager Online, instantly, with rmCapture…
Once uploaded to Rent Manager Online (RMO), you can add these photos to your online listings, email them to prospects, include them in your Asset Management records'you're free to use them in any photo-friendly part of RMO.
Want to know more? Visit the rmCapture product page.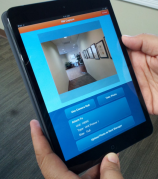 Compatible with iOS and Android devices, download rmCapture for free from the iTunes App Store and the Google Play Store today!
Note: You must be a current RMO customer to use rmCapture.