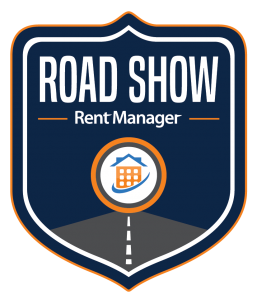 London Computer Systems (LCS), developer of Rent Manager® property management software and other business-critical technologies, is kicking off a series of Road Show lunch-and-learn events for property management professionals this week. The Rent Manager Road Show tour gets underway at the newly opened LCS headquarters in Cincinnati on Thursday, April 27, and will feature a panel discussion led by industry leaders on the impact of technology in the property management field.
"We couldn't be happier about hosting the region's most influential property management professionals at the launch of the Rent Manager Road Show. What better place to showcase the latest technology trends in our industry than our very own high-tech campus!" shared Director of Sales and Marketing for Rent Manager, Brittany Christerson, .
From online lease applications to real-time tenant text messaging, the property management industry is rife with new technologies that truly change the way properties are managed. Together with integrated partners, AvidXchange and PayLease, Rent Manager will host the Road Show in cities across the country to bring the latest tips, tricks, industry news and technology advancements to their customers and potential clients at each free lunch-and-learn event.
The inaugural Rent Manager Road Show will take place from 12:00-2:00 p.m., Thursday, April 27, at the LCS headquarters in Cincinnati. Registration is required in advance, but is free to attend and includes a catered lunch. For more information, contact the Rent Manager sales department at 800-669-0871 or visit RentManager.com/RoadShowReg.
About LCS
Incorporated in 1987 and headquartered in Cincinnati, Ohio, London Computer Systems (LCS) is a developer of business-critical software used in all 50 states and several markets throughout the world. LCS products include Rent Manager® property management software, rmVoIP telephone systems, and enterprise-level hosting solutions via its Sentry Data Center.
LCS also provides complete network design, implementation, and support services, and custom website development through its IT Services and Web Design Services divisions. With more than 20,000 users, LCS combines best technology with best practices to create unique, affordable, customer-focused products and services.
For more information about LCS, please call 800-669-0871 or visit LCS.com.
###