Rent Manager® person types are a user-defined category that lets you improve the depth of your customer data.
Assigned in the Type field on the People tab of the Customer or Prospect form, person types enable you to record additional information about the residents of your units, roommates, spouse, children, etc. For commercial property managers, you can use the person type field to collect details on primary contacts and other representatives of the occupant business.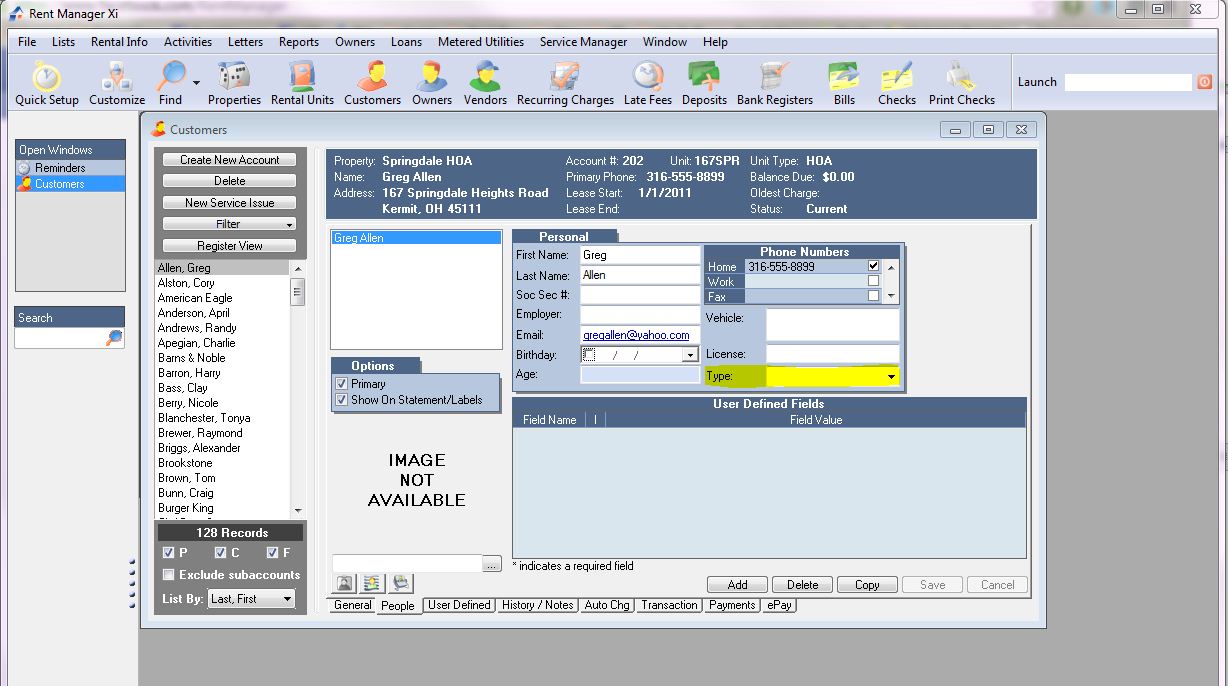 A person type can also be used as an insertable CustInfo field or as a filter for reports and letters. So if, for example, you've recorded your residents' anniversary dates and used the person type field to identify the spouses in each unit, you can generate a Happy Anniversary list for each of your communities and give them a nod in your monthly newsletter.
The more you know about your tenants, the more you can do for them, so if you aren't already, make sure you're making use of this valuable Rent Manager resource!
For even more Rent Manager tips and tricks, check out the Knowledgebase, attend our Wednesday Webinars, and follow the Rent Manager blog!