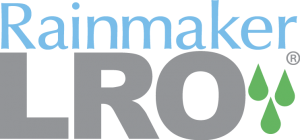 If you attended the 2013 Rent Manager User Conference, you were one of the first to hear that LCS would soon be offering Rent Manager Online (RMO) customers a powerful revenue management feature. We are pleased to announce that the wait is over, the revenue forecasting capabilities of Rainmaker's Lease Rent Options (LRO) system are now available!
A first-of-its-kind collaboration, RMO customers who manage 1,500+ multifamily units now have the potential to optimize their rates and maximize revenue via LRO. Rainmaker® utilizes mathematical modeling and statistical methods to analyze historical and current market figures, as well as real-time data from your RMO database. Through this process, LRO takes the emotion out of the rent-estimation equation and gives users the opportunity to experience improved overall performance and revenue lift.
And because LRO is continually working, the system sets new optimal lease and renewal rents daily for each unit type, move-in date, and lease term, in both up and down markets. The result is better long-term growth and asset stability for your property management operation.
LRO's reporting and tracking functionality also enable you to further leverage your RMO database to obtain more precise lease expiration management practices, a better understanding of your position against competitors, and the flexibility to proactively respond to changing markets.
Offering customers access to LRO's pricing and forecasting solutions was an ideal way to help our users better understand their business and marketplace, said Tony Little, Chief Technology Officer at LCS. That's why we actively pursued the collaboration and are eager to see the financial success it will deliver to our customers.
For more information on Rainmaker's capabilities, contact your Rent Manager® sales representative today at 800.669.0871 or sales@rentmanager.com.
Photo credit: rentalrealities/Foter/CC BY