The First Two Steps to a Good Hire
It's that quintessential question you ask yourself every time you're in need of hiring someone new: How do I find good hires?
You know it would be a lot easier if you got it right the first time'instead of returning to the drawing board (or stack of résumés) in two weeks or four months. So… how DO you hire the right people?
I caught up with Nichole Sandy, Administrative, IT, and Recruiting Manager at LCS, to get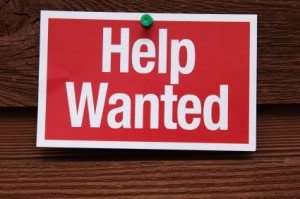 some pointers on her best practices in the biz. Deep in the recruiting trenches since 2006, Sandy shares insights into her hiring processes, as well as things to watch out for, to help everyone in the property management industry hire better.
Step 1: Find Your Hiring Philosophy
Whether your property management business is big or small, population 1 or 1,000, you need to develop a hiring practice that works for you, your employees, and your communities.
The goal is to successfully identify loyal, committed people who match your company and its values well, right? You may be wondering, how does this happen? How do I find people who want to grow with my business? Sandy advises to take your time and ask yourself: Does this candidate have a path here? Will he be able to grow? What does she bring to the table? Avoid bringing people in for a one-year decision. You don't want to replace employees as often as you do tenants. Be thorough, Sandy continues, I never recommend trying out 10 people hoping 2 will stick. Be willing to put the work in'either on your own or with your team'to find the right hire.
What You Can Do:
The initial recruiting phase begs the question: Does your company have a hiring philosophy? If you're not sure, consider these tips below:
Identify Core Values: Have you taken a good look at your company's core values lately? Begin by pinpointing who you are and what you expect from your employees. Make sure you understand yourself and your company identity. Once you do this, you'll find it's much easier to hire the RIGHT people'whether they are property managers, leasing agents or operations staff.
Think Career Path: Become a company that knows its hiring philosophy. Know what you want, what you're looking for, and identify good choices in candidates who reflect your company's ethos. This will help you recognize candidates who reflect these qualities and have the potential for a career with your organization.
Step 2: Searching for Good Hires
It starts with the beloved résumé, of course. And we're all in search of new ideas to make sifting through the mass of papers a little easier.
What to Look For:
Mistakes Matter: I go through every single résumé, Sandy admits, confidently, and over the years I've learned to look for mistakes and typos. That's one initial way to weed through the stack. In other words, if your potential employee can't send a proofed, professional résumé, move on.
Communication Breakdown: Pay attention to your prospects' email and phone correspondence with you and other hiring committee members. How and what candidates say in those forums matter. If you notice anything less than appropriate, take note. Being professional in communication at this early stage in the game should be a no-brainer!
Hint: If you have a practice of doing 15-minute screener phone interviews first, make the most of them. If you don't gel with a candidate in a screener interview, chances are they aren't a fit for your company.
Personal touch: Are you reading cover letters? Fight the urge to skip to the résumés. Sandy highlights that most people don't write cover letters anymore. Although some property management recruiters may find cover letters passé, consider reading the few that make it into the pile. Sandy says, I appreciate a cover letter. It tells me that a prospective employee has taken the initiative and time to formulate thoughts about our company. Bottom line: a cover letter proves that the candidate has researched your organization. Look for mentions of your apartments or rentals, prior experience with rentals and leasing, etc. Sandy makes a great point: The cover letter demonstrates that it's a career move they want to make, not just another job.
Longevity: Proven time on a job is another way to scout for good prospects. It's also another tool to get you through the daunting mound of résumés on your desk. Sandy expressed concern if a candidate hasn't held a job for more than a year in the last 10 years. As a proprietor or manager, better to avoid job jumpers (at least in most cases), especially when you are hiring for positions vital for daily operations'like office managers and accountants.
Skill Set/Qualifications: How does the candidate match up to your experience expectations? Remember that prospects can look great on paper, but they don't always translate in an interview setting. Depending on the position you're looking to fill, you'll need to determine how much weight to put on interpersonal communication skills. So don't dismiss the importance of a dynamic, energetic applicant. A timid leasing agent, or an introverted property manager would likely spell trouble for your business. A candidate can have the qualifications and skills to complete a job, Sandy explains, but they need a certain energy and desire to be in the job.
Once you've scoured resumes and screened potential employees on the phone, it's time to move into interview territory. Stay tuned for Part Two: It's all about the interview…