Interviewing to Make a Great Hire
By Erin Prus, LCS
We're back…exploring that quintessential question again: How do I recruit the best employees?
The first installment of this series focused on establishing a hiring philosophy for your property management company. That way, you (and the rest of your team) can stay on the same page about your company's identity and core values, making hiring easier. We also learned some of the tell-tale signs to look for when reviewing résumés.
Now we're stepping into the interview portion of the hiring process. While spending time with Nichole Sandy, Administrative, IT, and Recruiting Manager at LCS, I gathered some ofher best interview practices to share'to help all of us in the property management industry hire better.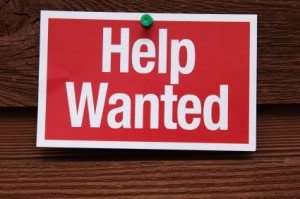 Step 3: The Interview Game (We covered parts 1 & 2 in the previous article)
How crucial is the interview in the grand scheme of the hiring process?
Truth be told, the interview is always important. This performance is one way a candidate can bring it, so to speak. Expect a good interview out of your prospect, especially when you need the new hire to consistently use interpersonal communication skills.
For example, if you are hiring a leasing agent or property manager, you will want the prospect to demonstrate excellent people skills, right? Especially since the position requires regularly meeting with potential tenants and showing rental spaces.
So how can you improve your interviewing strategy? Try a team approach.
A-Team Approach to Interviewing
Don't fall down the hiring rabbit hole. Implementing a team approach in interviews helps to ensure good business decisions.
Cross-train for Success: We try to get multiple people cross-trained in interviewing skills, Sandy reveals. That way we always have a back-up interviewer, and we generally have at least three people meet with each candidate. All three people will be very different, and we each bring different strengths to the table.
Maybe this doesn't sound like the best use of your time, but think about it: Three interviewers allow you to push the candidate a little further (without being offensive or rude, of course). This can emulate a work environment.
Give a Gentle Push: Work is stressful, people get pushed every day, Sandy shares. The team process helps to raise relevant questions: Is the interviewee able to handle a fast-paced environment? What makes them mad? Can they handle the daily pressures?
Poker Face: Consider having a member of your team who keeps a deadpan facial expression, as facial expressions can skew the interview. Sandy recommends having someone who will drill-down with each interviewee, to dig into information. This can create a potentially awkward atmosphere where the prospect has to perform/think on her feet.
Give 'em a Fair Shot: There may be some differing of opinions, but we all generally arrive at a consensus by the end Sandy says. Consider how synthesizing answers and different perspectives in a team interview approach could be beneficial. Sandy adds, We analyze everything that happens in the interview. Nothing is trivial. We want the candidate to have 100% fair shot when they walk in.
What You Can Do:
Identify What You're Looking For: Every position calls for a distinct set of characteristics: organized and detail-oriented accountant, personable office manager, etc. Make sure you (and your committee) define what skills and qualities you want in the new hire. Keep in mind, if the interviewee isn't animated in the interview, they probably won't be in work-life. So if you want a go-getter who's motivated and the interview is lack-luster, it's probably a no-go.
Be Willing to Get Personal: The interview game can be tricky. Sometimes it's difficult to judge if a person is being genuine. Hard as it may be, try to find out about a person's history'this can help determine if the candidate is a good fit or they are desperate for any job.
Dig In: Beware of canned, clichéd answers in interviews. With six years of recruiting experience, Sandy advises to Drill down into what the candidate is talking about. Keep questioning and don't be afraid to push a little. If he was laid off, how many people were laid off at that time? By digging deeper you'll learn more about the candidate and her professional history.
Be Flexible: Keep your options and mind open. For instance, you may not find the perfect person for the leasing agent position in the timeframe you were hoping. The process may stretch your timeline a bit. It's typically worth the wait, however. Waiting for that high-quality hire makes sense. This may mean you have one leasing agent who has to handle a bigger workload, or you have to do showings yourself for a few weeks.
Hint: It's also possible that you won't find the right person for the position you're hiring, but you find the perfect fit for another function in your company. Staying open-minded allows you to find the RIGHT people.
Looking again to Sandy at LCS, she weighs in on the importance of keeping an open mind. It's definitely worked out for her: At LCS we are most interested in hiring the right people. When we bring someone in to interview who possesses energy, customer service, likability, loyalty, desire to dig in, etc. we will hire them and find a place for them. It's worked out really well for us. We don't let good people go.
Consider the benefits of two versus one. When you like two people, you don't necessarily have to choose one (given you have the resources and workload to distribute between two, of course). Remember the big picture and how both people can have career paths.
When conducting interviews, whether with a team or flying solo, remember to protect your investments and think about who can contribute to the growth of the company. Take your time with the hiring process (if possible), and don't talk yourself into hiring someone because you want to fill a position quickly.
Ultimately, you'll avoid turnover in your leasing office and management team by hiring the right people.