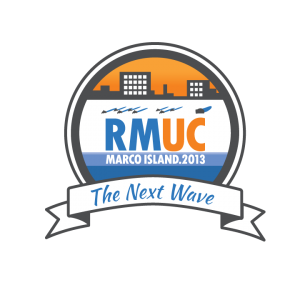 Cincinnati, Ohio (June 28, 2013)—London Computer Systems (LCS), developer of business-critical technologies, will host its annual Rent Manager User Conference, November 5-8, 2013 at the Marco Island Marriott Resort and Spa in Marco Island, Florida.
The 2013 Rent Manager User Conference (RMUC.2013) will incorporate three days of education, networking, and inspiration, all designed to enhance the user experiences of Rent Manager® property management software customers from across the United States.
The User Conference is our opportunity to meet customers face-to-face and show them the software's capabilities firsthand, said Brittany Christerson, Sales Manager. We've got so much in store for RMUC.2013, including the introduction of Rent Manager 12, it's going to be a truly spectacular event!
More than 50 training sessions will be offered at RMUC.2013, in addition to presentations made by property management experts in the fields of single-family, multifamily, student housing, manufactured housing, and CRE. Courses range in complexity from introductory-level lessons to sophisticated instruction, and many of the offered classes qualify for professional education credit from the National Association of Residential Property Managers or the National Association of State Boards of Accountancy.
As in past years, participants will have plenty of time to connect, share ideas, and learn from fellow Rent Manager customers at the conference's many networking sessions. Meeting and talking with other users is extremely important to me, said past attendee, Brian Cowger of Matchbox Realty, Harrisonburg, Virginia. I want to know how they are implementing products and streamlining their businesses.
The inaugural Rent Manager User Conference took place in 2007. For complete information about RMUC.2013, visit conference.rentmanager.com.
About LCS
Incorporated in 1988 and headquartered in Cincinnati, Ohio, London Computer Systems (LCS) is a developer of business-critical software technologies used in all 50 states and several markets throughout the world. LCS products include Rent Manager® Property Management software, Net Dial Tone (NDT) VoIP telephone systems and Sentry Data Backup strategies.
LCS also provides enterprise-level hosting solutions via its Sentry Data Center, as well as complete network design, implementation and support services; and custom web site design through its IT and Professional Services divisions. With more than 15,000 hosted users, LCS combines best technology with best practices to create a unique, affordable, customer-focused service. For more information about the company and its offerings, visit LCS.com.