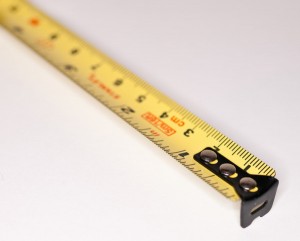 We've talked about Gen-Ys, greening your space, and different ways of marketing to specific populations. Now that the New Year has set in, I've been asking myself what property managers should be planning for and thinking about in 2013…
As we all know, many important things in life are cyclical: nature, industry… sometimes even relationships. Well, it's no different with the multifamily housing market.
As a property manager, you've probably been through some ups and downs since The Bubble burst. The good news is that current housing projections are positive and on the up-swing, coming out of a pretty major downturn.
Harvard University's Joint Center for Housing Studies reports this year as one of renewal. So far, the housing market rebound has meant more construction hiring, more building, and a palpable optimism" with builders, architects, and distributors.
So, What Does This Mean For You??
If you aren't already remodeling your properties, think about harnessing the upswing and investing in improvements this year. Whether your buildings need interior or exterior work, the trend is pointing to 2013 as the time to get started. Since 2012, property managers have been pulling the trigger on property improvements, so, what are you doing?
Retention, Retention, Retention
During the recession, many property managers were focusing on keeping common areas functional and attractive (which is still super-important), and foregoing the roof or siding repairs and interior upgrades. Simple and inexpensive aesthetic fixes have been the most-common projects undertaken in the recent past, for obvious reasons.
Let's face it: minimal outlays and alterations, maintenance and repair spending, were essential to getting through the crisis. But if you want to maintain and increase retention, now is the time to consider the remodels your tenants have been waiting for. Think beyond the scuffed baseboards that need attention. From structural fixes to interior work, every property needs updating from time to time to meet the expectations of current renting targets.
Thoughtful Remodel: Trends for 2013
Although, Gen-Ys (Millennials) are the largest demographic of renters, don't forget the Boomers and generations between and beyond them. Unless you've cornered a specific population, try appealing to a broad spectrum of renters when you make big remodeling decisions.
Think sustainable improvements. Efficient, earth-friendly living is a prominent pull with many renters today. Even Gen-Ys will pay more for eco-savvy, so hop on the sustainability train. Studies show that greening your properties and operations can actually benefit YOU and your bank account (not just Mother Earth). Read more here.
Kitchen Upgrade? Don't go too far in this category. Studies reveal that buildings with stainless steel appliances and granite counters aren't renting any better than the standard black or white appliances and builder-grade linoleum.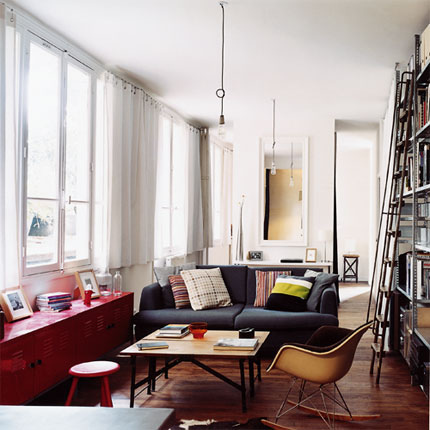 If you want to reach Millennials specifically, know that they are interested in a little something different. If you're going to spend the extra dough on enhancements, make it worth it!
TIP! Think outside the stainless-steel box: aluminum, concrete or hammered counters with ultra-modern lighting. That's right in their wheelhouse.
Creative color.Imagine textured walls or big-printed wallpaper used sparingly. Softly stylized, industrial or nature-inspired looks are all the rage this year. If you're ready to repaint or reimagine your spaces, keep a neutral, earthy palette in mind. And, in case you haven't heard: Charcoal is the new black.
Fabulous flooring. Consider budget-friendly concrete floors in an urban loft or warehouse-style space, or black- and white-tiled kitchen floors for a throw-back effect. Bamboo flooring may be a little pricier, but it holds up well for damage-control. It's also the choice for allergy-prone renters and very easy to keep clean.
TIP! Say Bye-bye to outdated carpet for a renewed building feel. Try hardwood-like surfaces and porcelain tile (that looks like hardwood) in high-traffic areas. If you're attached to the look and feel of the soft shag, carpet squares are much easier to keep your building looking its best long-term.
Seeking space. If you're looking for ways to create more space in your units, consider taking out a wall. This one move will open up the space for a different flow, without the bigger expense of new construction.
With so much emphasis on remodeling and home improvements this year, embarking on any renovation project will show your residents and prospects that you're focused on the long-term upkeep and appeal of your properties'and their long-term satisfaction with their units. Stay in-step with trends for greater retention this year!
Photo credit: wwarby/Foter/Creative Commons Attribution 2.0 Generic (CC BY 2.0)
Photo credit: audinou/Foter/Creative Commons Attribution 2.0 Generic (CC BY 2.0)
Photo credit: audinou/Foter/Creative Commons Attribution 2.0 Generic (CC BY 2.0)