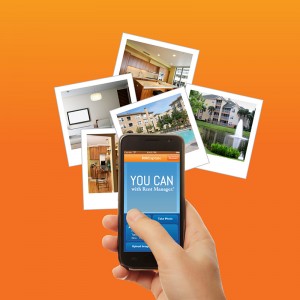 The word is out: Rent Manager's latest mobile addition, rmCapture, is making it easier than ever to quickly add images to any photo-compatible part of Rent Manager Online (RMO).
What exactly does rmCapture do? This handy app enables users to take pictures with their iPhone or other iOS device, categorize them, and instantly upload them to RMO.
To get the complete picture, I caught up with some of our Rent Manager customers to find out exactly how rmCapture is changing their processes and impacting their property management businesses.
It's Automatic
Thomas Khammar of Power Property Management has been using Rent Manager since 2007. With 13 Rent Manager users on staff and thousands of units to manage, Khammar is most pleased with rmCapture's ability to automatically upload a photo directly from an iPad or iPhone. He added, It speeds up our process significantly.
Power Property Management has implemented rmCapture in their leasing and inspection practices, for work orders, new vacancies, and more. With a staff of 24 in the field: Now we're working on getting each one of them set up with the app! Khammar explains.
Truly, rmCapture has simplified their business practices.
Expansive Features
Jeremy Aspen of Certified Property Management plans to utilize rmCapture for more than just uploading images of properties. Sending copies of licenses and check stubs to our Prospect Profiles in RMO will further streamline CPM's work flow.
rmCapture allows users to upload images to Rent Manager Estimates and Service Orders, as well. Aspen, along with many other customers, is thrilled to have this efficient tool ready at his fingertips!
Simplicity Reigns
Speaking to the efficiency and merit of this application, Patrick Capozza of All County Franchise noted that rmCapture is extremely gifted, simplistic, and easy-to-use. Intuitive category types like Unit, Prospect, Vendor, Bills or Assets, help property managers stay organized and consistent when uploading images, from the field to the office.
Capozza also commented on rmCapture's long-term potential and viability. The ceiling is higher here than with other apps, he explains, because of the current and future marketing-integration possibilities.
Here at Rent Manager, we strive to keep what property management professionals want and need top-of-mind. With rmCapture, you can boost your business efficiency in an instant.
Snap it, attach it, and send it with rmCapture.