Pets are a hot topic in property management these days, especially when dealing with residents who are passionate dog and cat-lovers. They consider their furry friends family, so it's important to tread softly when discussing your pet policy.
Here at Rent Manager, we know there are animal lovers aplenty residing in your properties. In fact, pet ownership is on the rise and becoming more accepted at communities. So whether you have an established dog space at your property or you manage a high-rise complex in an urban setting and are looking for better ways to accommodate fur babies, we've got some ideas to get your tail 'a waggin.'
Pet-Friendly?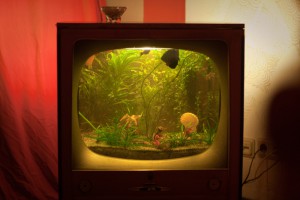 Are you marketing your properties as pet-friendly? If not, think about how this can boost your business.
First and foremost, it's important to be clear about your policy. Do you have weight limits or breed specifications for dogs? Do you have rules regarding exotic pets'no lizards allowed, piranhas, or birds need not apply? Have you laid out the rules regarding spaces that are pet-friendly and those that aren't? Remember: Some residents may be sensitive to pets in the common areas, so explain the ins and outs of the pet policy to ALL renters to be safe.
Building Community, One Critter at a Time
Looking for new ways to build camaraderie at your properties and support your tenants and their pets? Try these ideas for more puppy love and increased tenant appreciation.
Start Small
When it comes to amenities that cater to your four-legged residents, size doesn't always matter. If you're a pet-welcome community and want to cater a little more to their needs, consider installing a pet wash station or mudroom in your property. Stock the mudroom with supplies like towels, shampoo, etc., and you will help keep messes at bay in your common areas. You'll keep Fluffy happy AND clean.
TIP! Make a big statement with something small. Install dog stations and/or provide dog waste bags (some are even biodegradable) near grassy areas in your communities. It's a big help for your pup-walking residents and a great way to reinforce the need for pet parents to clean up after their dogs. Consider getting some dispensers printed with your company's logo'a nice reminder of your kindness each time your tenants go out for a walk.
Let's Make a Deal!
If adding pet-friendly features/additions to your properties isn't in the cards for you right now, that's okay. Think about how you can tout your property's pet-loving side by reaching out to a nearby doggie daycare and establishing a relationship. Strike a deal: You boost the daycare's business with plenty of four-legged referrals AND your renters get a discount on the pet services. It's a win-win!
TIP! Build a relationship with a pet-sitter or dog-walker for your residents to have easy access to these services.
If you have concierge-style management, consider adding pet services to the repertoire. You or your staff would act as the liaison between the tenant and the desired service providers.
The BIG Dog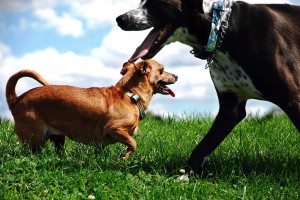 Dog parks, runs, designated green spaces, and walking trails offer your furry residents comfort and healthy accommodations.
If you're ready to go all out, consider designing a dog park on your multifamily property. If you have properties in relatively close distance to one another, they can share the park.
Go With Granite: There are a variety of surfaces used in dog parks, from bark and wood chips to sand, but decomposed granite seems to be all the rage in dog parks today. This surface can withstand wear-and-tear that previous installations and surfaces, like sod, could not. Decomposed granite holds up against waste volume and maintains a manicured look long-term. It does require irrigation like most traditional set-ups, but that'll be required with any pet park.
TIP! Already have a dog park or designated dog area? No problem. Easily convert your green space or wood-chipped space to decomposed granite. First Run, the first dog run in Manhattan, made the switch to decomposed granite in 2008, and the pups love the sand-like surface!
Urban Living: If you don't have a dog run, consider designating one floor of your building (or part of one) for pups to exercise. Freshly run dogs are happy dogs, and accordingly, their humans are happier tenants. High-rise buildings in city centers that offer dog runs are especially appealing to dog-loving, cosmopolitan renters. Keep in mind that easy entry and exit for dog walking is a definite plus as well.
TIP! At the very least, if you accept pets in your building but aren't ready to commit to special pet accommodations, make a map! Create maps that point out any parks or dog-friendly spaces in a five-mile radius. Pass them out to tenants and prospective tenants to project a pet-friendlier feel.
Get the Word Out!
If you identify your properties as pet-friendly, then make it count! Your marketing and advertising messaging need to reflect your pet love and accommodations.
There are many ways to impress your residents by acknowledging their pets'big to small. With more renters having pets than ever before, implement a new or improved pet policy… so that you end up top dog, too!
Photo credit: Matt Biddulph/Foter/Creative Commons Attribution-ShareAlike 2.0 Generic (CC BY-SA 2.0)
Photo credit: Foter/Creative Commons Attribution-ShareAlike 3.0 Unported (CC BY-SA 3.0)