November is best known for turkey, pumpkin pie, and the food coma that results from consuming too much on Turkey Day. But we thought your renters might be up for something more entertaining than watching Uncle Fred snore in the recliner after Thanksgiving dinner. So here are a few ideas to help make November enjoyable throughout the entire month.

Book It! November 2nd is National Book Lover's Day. So why not get your tenants to join in by hosting a charity book event? Ask them to stop by your office and donate at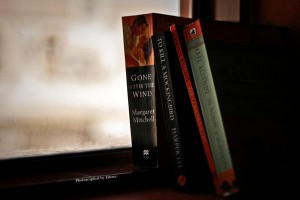 least one of their favorite books to a local organization of your choice. For every book donated, give them one entry ticket for a drawing to win a $25 or $50 Amazon.com or Barnes & Noble gift card.
Take all the books you received from your residents and donate them to an organization that could use books, such as a nursing home, hospital, school, or a public library. Post a picture of the winner holding their gift card in your office for everyone to see. It's a win-win.
Show Your Appreciation! Display your gratitude for the Armed Forces and honor those who serve and protect us by celebrating Veteran's Day on Monday, November 11th. Involve your tenants and host a Veteran's Day ceremony, serve local veterans a home-cooked meal, or simply provide a yellow ribbon cake and coffee for anyone who stops by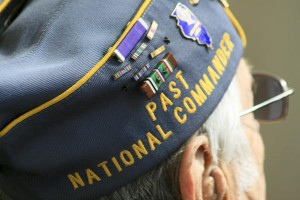 your rental office.
You can also plan a donation drive. Give your residents the ability to donate items to troops based locally or deployed abroad. If you personally don't know any local soldiers serving, you can go to www.anysoldier.com, or contact your local VFW or American Legion, for a list of names and address of military personnel who will distribute the items you send to their unit. Residents make donations, you chip in to ship the items, and our troops get a smile on their face. What better way to celebrate Veteran's Day?
Filthy Fridge? If you've been putting off the dirty deed of cleaning your fridge, you can't postpone it any longer! November 15th is National Clean Your Refrigerator Day. Tackle your overstocked fridge, and purge items that are old or that have long-since expired. Attack the task one level at a time, tossing anything that is questionable. Remember, when in doubt… throw it out!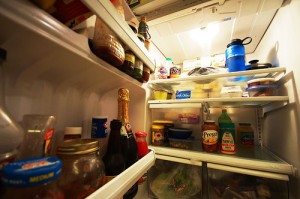 Wipe up each puddle of mystery sauce that's shellacked to the shelf and toss that rapidly molding Tupperware container.
Get residents involved by providing a cleanout kit containing a garbage bag, a sponge, and disposable rubber gloves. Ask them to submit a photo of the finished product to win a prize for the best organized and cleanest fridge.
Plus, this unique holiday comes with an extra bonus: When Thanksgiving rolls around, everyone will have room for more leftovers!
Grab a Spoon and Be Fancy… You and your residents definitely won't want to miss out on the fun. Because National Parfait Day falls on November 25th. Parfait is simply a fancy word for a sundae containing layers of ice cream (or yogurt, if you like), whipped cream, and any combination of syrups and fruit.
Set up a parfait station in your office and let residents build their own sweet treats.
Here are some ideas for what to include in your parfait bar:
Vanilla yogurt/ice cream
Granola
Fresh berries, raspberries, blueberries, strawberries, etc.
Fresh fruit, kiwi, mango, peaches, etc.
Dried fruit,  papaya, bananas, etc.
Coconut
Sliced almonds
Sunflower seeds
Honey, chocolate, or caramel sauce for topping
Whipped cream
And we can't leave out the most popular of November events… Turkey Day.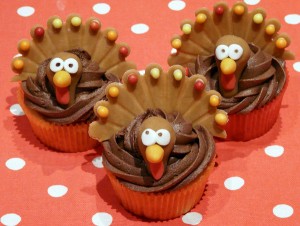 Gobble, Gobble it up! Thanksgiving is a time when we gather with friends and family to give thanks for all that we have. And while many of your residents will be visiting relatives on November 28th, some don't have family close by.
Consider hosting a Thanksgiving lunch or dinner for your renters to show how thankful you are for them! Spread the word about your gathering and have each person sign up to bring a side dish. You simply provide the turkey. Or go all out and have a meal catered with all of the fixings! It's up to you… the sky is the limit.
If throwing a Thanksgiving celebration isn't an option, then another way to get your residents involved in giving thanks is to donate time in a soup kitchen or an elderly care program.
You can also take up a collection to fill a laundry basket with Thanksgiving essentials like: turkey, milk, potatoes, stuffing, apple or pumpkin pies, etc., and then donate it to someone who could use a little extra love this time of year.
No matter what you do, make sure to include your residents in the fun and lead by example on how to give back to the community.
Photo credit: Zitona / Foter / CC BY
Photo credit: kate.gardiner / Foter / CC BY-NC
Photo credit: J. Star / Foter / CC BY-NC-SA
Photo credit: mio-spr / Foter / CC BY-NC