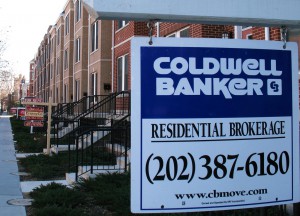 In an ever-increasing number of neighborhoods across the U.S., home owner associations are placing a ban on rentals. For homeowners who must move and rent their property to avoid foreclosure, short-term rental contracts may go a long way in saving the neighborhood from becoming saturated with foreclosure signs and vacant homes.
But the HOAs aren't greeting this solution with open arms. Instead, many are placing tight no-renters-allowed restrictions upon its residents. Even though the state of the housing industry has resulted in an all-time-high demand for rental properties, 18.7 million homes are sitting empty, according to the U.S. Census Bureau.
So why the severe reaction?
Many subdivisions, especially in more-upscale areas, view renters as being about as desirable as a plague of locusts. And that sentiment carries over to a higher level. In May, the Indiana Supreme Court stated that it is undisputed that an owner-occupant is both psychologically and financially invested in the property to a greater extent than the renter. The general belief is that renters will not maintain and properly care for their homes like the owners would. And while many communities impacted by the surge in renters can't cite specific increases in crime or misconduct, the overarching feeling by many residents is that when you don't know who your neighbors are, you can't fully trust them.
So what's the advantage of having a subdivision occupied by renters?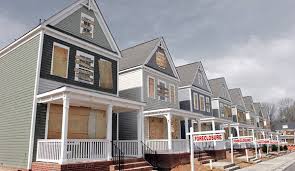 Not having a community filled with abandoned houses is a huge one. A study from the Georgia Institute of Technology and the Woodcock Institute found that a home's value declines by around 1% for each foreclosure within an eighth of a mile. And in states like Nevada, which is currently ranked number one in foreclosed properties, there's one foreclosure for every 249 homes. This aggressive foreclosure rate can definitely impact surrounding property values. That's why in many communities, renters occupying other-wise-foreclosed properties are still viewed as a positive instead of an eyesore.
Photo credit: Mr.TinDC/Foter/CC BY-ND
Photo credit: faul/Foter/Creative Commons Attribution 2.0 Generic (CC BY 2.0)