It's no secret that when rental property is personalized to have the look and feel of home, your residents are a lot more likely to be content… and remain in your property longer. But what if tenants aren't allowed to paint walls? How can they make the space their own?
Here are some security-deposit-friendly DIY tricks for you to relay to your renters so they can put their personal touch on the walls, without causing you grief or forfeiting their security deposit.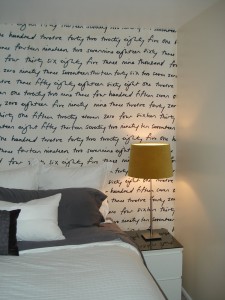 A drab wall into a fab wall! If your tenants have an accent wall they'd like to add a splash of color to, then temporary wallpaper is a great solution. This easy trick requires only basic tools like: fabric of their choice, liquid or spray starch, a sponge or paint roller, and scissors. When it comes time to move out, simply dampen the fabric and peel it off. Any residue from the starch can be easily wiped off with a sponge and mild soap.
Add a backsplash of color… Here's a great way for your residents to turn their kitchen walls into a work of art. Simply sandwich fabric between the glass of an IKEA CLIPS frame and hang it above the kitchen counters for an instant colorful backsplash. Even if your rental agreement forbids hanging pictures, this lightweight backsplash can be mounted with 3M tape for a no-holes solution.
Boring Bathroom? If your tenants want to transform their bathroom from boring to bold, tile tattoos are a great option. These decals are completely opaque and water- or moisture-resistant, however, they're easily removable without any residue or mess. The perfect solution for your artsy renter.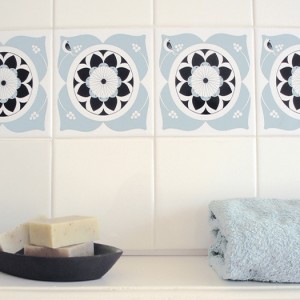 Window Wake-ups! If there are windows in your property that residents might want to make more private… or just dress up with a new look, window film is a great option. It applies with just a little soapy water and is easily removable with no residue.
By passing along these quick and easy lease-compliant DIY tips to your tenants, you'll put them on the road to a comfy and cozy living space… hopefully one they'll want to call home for years to come.