Increasing Supplemental Income & Using Technology To Make It Easy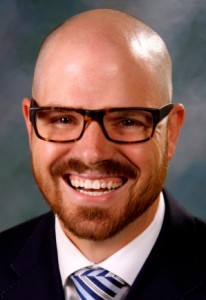 Clear your calendars and get ready for a special Rent Manager webinar! At 2:00 pm ET on July 10th, our featured guest presenter is Andy Propst, MPM, RMP, CPM, President of Park Place Management, and the 2014 President-Elect of the National Association of Residential Property Managers, who will share how you can identify and easily bill-out new revenue sources for your property management company.
During this free one-hour session, Mr. Propst will review some of the exceptional and unconventional ways that fee-based management companies can generate revenue beyond traditional management fees. You don't want to miss these valuable ideas and the ensuing conversation generated during this exclusive webinar opportunity.
And though Mr. Propst's participation is an exceptional event, Rent Manager webinars aren't! You can join us every Thursday afternoon at 2:00 pm ET (Eastern Time) for a new and informative seminar about a particular aspect of Rent Manager. For our full calendar of upcoming webinars, click here.