Let's face it… we've become a mobile society. We search the Web from our Smartphones while waiting at the doctor's office… or standing in line at Starbucks®. Everyone wants information in the blink of an eye.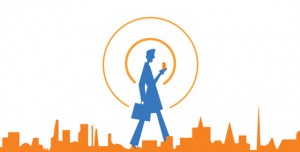 The same can be said for property managers. Today, there is a great need for property managers to be able to access Rent Manager® while they're out of the office, like when they're working from home or conducting a property walk through. Make sure you're utilizing all of the cool mobile capabilities that Rent Manager offers, here are a few ways to stay connected on the go:
The Web Portal Suite makes it easy to access your business and data from Rent Manager Online (RMO)… anytime, anywhere. View important financial information, owner draws, checks written, management fees, as well as peruse service orders, run reports, and change password access.
This flexible feature also allows residents, owners, and vendors to interact digitally with your business. Tenants can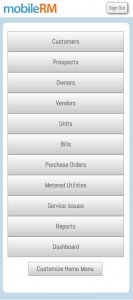 make online payments, create service requests, and access messages on the Resident Message Board. Owners can make online contributions, review ownership information, and more. And your maintenance staff and contractors can access, resolve, and close service issues from within RMO.
Also part of the Web Portal Suite, mobileRM is designed specifically for Smartphones and Tablets, enabling you to manage important data on the spot, from wherever you are! Easily update tenant information, pay bills, manage bank accounts, modify and approve POs, and enter/edit meter readings. So you're always in control, even when you're miles away from the office.
rmCapture is an app that gives you the ability to quickly take and upload pictures into RMO in order to document damage upon resident move-out, gather headshots of prospects and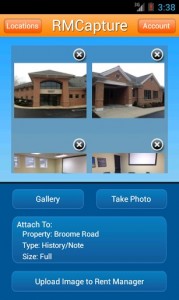 residents for your files, and capture images of available properties to use when creating For Rent listings.
Download rmCapture for free from the iTunes App Store and the Google Play Store today!
It's important to get the most out of Rent Manager so that you can spend more time doing what you love. If you're not currently utilizing these essential mobile features, contact your sales representative today to learn how being mobile-minded can revolutionize your business!