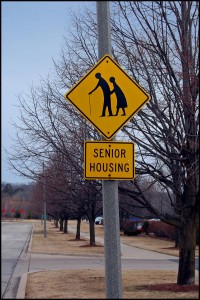 Seniors. Baby boomers. While most of us consider these two phrases to mean the same thing, someone in the 55+ age group, marketers run into a snag when they lump all boomers and seniors into the same category.
According to a survey by www.seniormarketing.com, just 11% of those polled felt that senior was an acceptable term for those age 55 and older. And only 17% were comfortable with boomer. Mature audiences have grown increasingly unresponsive to marketing messages that reek of ageism. And phrases like senior living and retirement community feel outdated to those in this steadily growing demographic.
So what terminology will help increase their responsiveness to your message?
Addressing their needs, instead of boxing them into an age group or age-based slogan is a good place to start. In order to know how to approach and address an older audience, first you must outline their true demands and desires. Start by seeking answers to these questions:
1.) What are their biggest frustrations with housing… and how can I help eliminate their concerns?
2.) What are their top five needs or wants?
3.) What extra services can I offer to make their living experience better or to fulfill their needs/desires?
Too many property managers try to answer these questions themselves when, in reality, the only way the only ones who can answer them are their target audience. Review AARP statistics and survey your current residents to
try to gain insight into the three questions above.
A marketing message that focuses on the new senior core values, such as energy, vitality, and independence, as opposed to ones that automatically assume a certain age bracket wants a caretaker or wheelchair access, can help prospective residents better identify with your community.
Photo credit: Tom Gill. / Foter / CC BY-NC-ND
Photo credit: StevenM_61 / Foter / CC BY-NC-ND