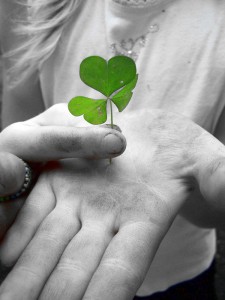 It's time to get FESTIVE once again! So resist the urge to roll your peepers and listen up…
Be a facilitator! Your residents' tenure at your properties may just depend on it. Driving community matters, as does letting your residents know that you appreciate them (through acts of kindness, etc.).
Why should you care? Because community engagement WILL ultimately drive retention. The proof is in the numbers, especially when talking about Millennials.
I was a bit of a skeptic myself…. Until I drove by an off-campus, student-centered property last week. I witnessed about 40 Gen-Ys working out in a common area with floor-to-ceiling windows (making them visible from the street). I thought, Huh, those community-building activities really DO make a difference.
If you cater to a large population of student renters (Millennials), consider yourself targeted here. And if your residents are a mixed bag, community events are still a worthwhile venture, so stay with me.
Keeping It Social: The March Edition
Here's the scoop: we are going to make it short and sweet this month. You have a major opportunity to get it in gear with your residents, so listen up!
Go Irish
It's time to really go green this month, and I'm not talking about eco-friendly efforts! This is a chance to decorate and celebrate all in the name of St. Patrick on March 17th.
Decorate: It's a no-brainer to jazz up your common spaces with a little St. Patty's festive flavor. Add some green balloons, shamrocks, or hanging decorations to Irish-up the place. Don't forget the leasing center/office. You don't have to be the Salmon of Knowledge to know that a simple sprinkle of green is sure to brighten someone's day!
Help Outfit: We all know that St. Patty's Day is a great excuse to get out and let loose. Add to your renters' regalia by passing out leprechaun hats, green and gold beads, or other Irish-inspired accessories.
Shamrock Bake: Consider making (or buying) some special St. Patrick's Day treats. Cupcakes, cookies, or Irish-inspired donuts are always a festive way to say Thanks for living here! It may mean a small investment on your end, but it's the gift that keeps giving when your residents feel appreciated.
TIP! Remember McDonald's features their yearly Shamrock Shake, and Starbucks touts a Tazo® Green Tea Frappuccino, both sure to please your renters' inner leprechauns!
If St. Patrick's Day isn't your pot of gold, take things in a different direction by recognizing National Nutrition Month. Consider hosting a party or meal in the clubhouse or common area, featuring healthy eats! Sending out a nutritious (and delicious!) recipe each week via email and/or on-premises with flyers is another way to show you care.
TIP! Don't forget to delegate and ask for help. If you have an event/social committee at your properties, or staff to help, bring them on board! It's all in the name of good fun and increased retention, right?!
Finally, don't forget that the Easter Bunny will arrive on March 31st this year…
It's simple: Bring your inner festive to the fore this year, and see how your residents respond!
Photo credit: Pink Sherbet Photography/Foter/Creative Commons Attribution 2.0 Generic (CC BY 2.0)