Here at LCS, Rent Manager® headquarters, we want you to be connected with us in every step of your property management journey. Whatever technology vehicles you rely on, there's a place to access the very latest in Rent Manager tools, advice, and help to benefit your staff and enhance your business!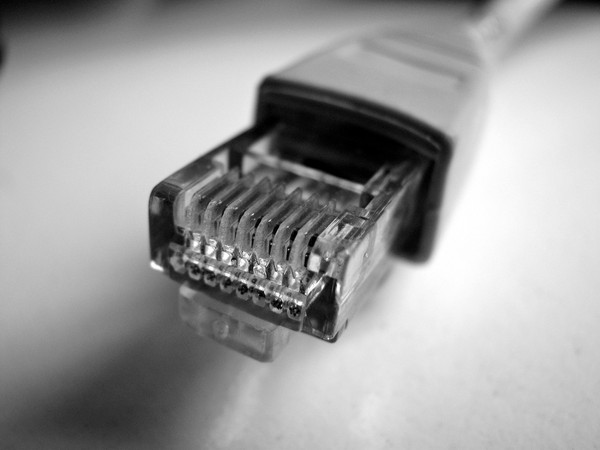 Whether you're new to Rent Manager or a seasoned veteran, there are substantial advantages to staying in touch with us'and in this age of digital communication, it's easier than ever to do. Maybe you're a committed Facebooker, compulsively Tweet, or make a daily stop at YouTube, wherever you are, we want to connect with you and help you stay in tune with Rent Manager updates and advancements.
So, how DO YOU find out about the latest Rent Manager software releases and product improvements that will impact your business processes? It's a piece of cake! Get the 24/7 Rent Manager low-down here:
Rent Manager Live Update (for stand-alone users): Make sure your software is up-to-date by running Live Update on a regular basis. To do so, go to File menu > Live Update.
Release Notes: When Rent Manager releases major updates, you can generate a report that lists all of the enhancements included in the update. To get your own (printable) copy of this handy doc, go to the Help menu > Release Notes.
Submit a Feature Request: Do you have a killer idea for a Rent Manager enhancement? Submit a feature request directly through the program by going to the Help menu > Submit Feature Request. Each suggestion will be carefully considered, so don't overlook this opportunity to help shape the software.
The F1 Key: Easily our all-time-favorite key, F1 links the Help File to every nook and cranny of Rent Manager, so wherever you are in the program, you can press F1 and learn more about what you can do, how you can do it, and why you would want to do it. Cool, huh?
Rent Manager Blog: Updated daily, get all the Rent Manager and property management news/information that's fit to post.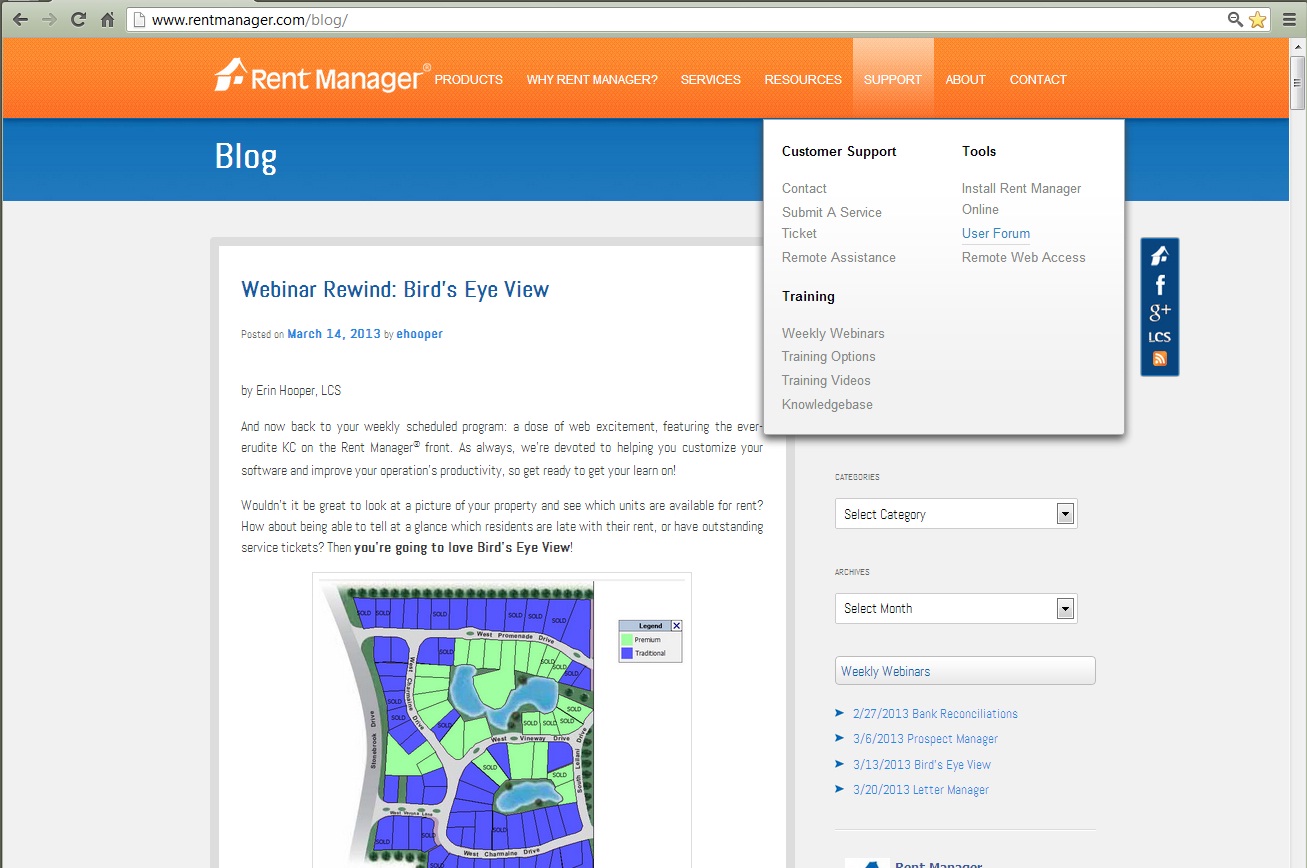 Facebook: 1 billion users can't be wrong'right? Like us and stay on top of Rent-Manager-specific articles and industry-related updates that you won't find anywhere else!
Google Plus: Is G+ more your social speed? Add us to your circles and never miss a tip or trick for making Rent Manager work harder for you.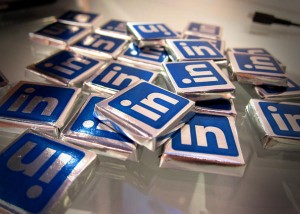 LinkedIn: Follow our page, join our groups, connect with our employees, and make the most of the world's largest professional network.
Twitter: Short, sweet, and to-the-point, we'll tweet and re-tweet all the info you need to know.
Our monthly Community Advisor newsletter is another great way to get the latest from Rent Manager, delivered directly to your inbox. Not on the mailing list? Send your contact information to marketing@rentmanager.com and we'll get you added!
And if all else fails, you can always send us an email at support@rentmanager.com to get your most-pressing Rent Manager inquiries answered.
Long story short, stay connected with Rent Manager and keep at the forefront of property management efficiency!
Photo credit: saschaaa/Foter/Creative Commons Attribution-NoDerivs 2.0 Generic (CC BY-ND 2.0)
Photo credit: nan palmero/Foter/Creative Commons Attribution 2.0 Generic (CC BY 2.0)