Cincinnati, Ohio (June 17, 2013)—London Computer Systems (LCS), developer of business-critical technologies, is pleased to announce that it has earned a spot on the Cincinnati Enquirer's 80 Top Local Workplaces for the second year in a row.
The Enquirer Media Top Workplaces project invited businesses with at least 50 employees in the Greater-Cincinnati region to take part in surveys measuring workplace satisfaction. A minimum number of workers at each company/organization were required to respond. Overall, 27,267 employees at 128 companies were surveyed before 80 rose to the top. Employees polled represented 64 percent of all people working at the companies.
We are excited to have earned the 'Top Workplace' designation again, as it's an affirmation of the culture we've all worked so hard to develop. said Dave Hegemann, President and CEO of LCS. Our approach is simple'hire great people and then work together to develop, sell, and support great products.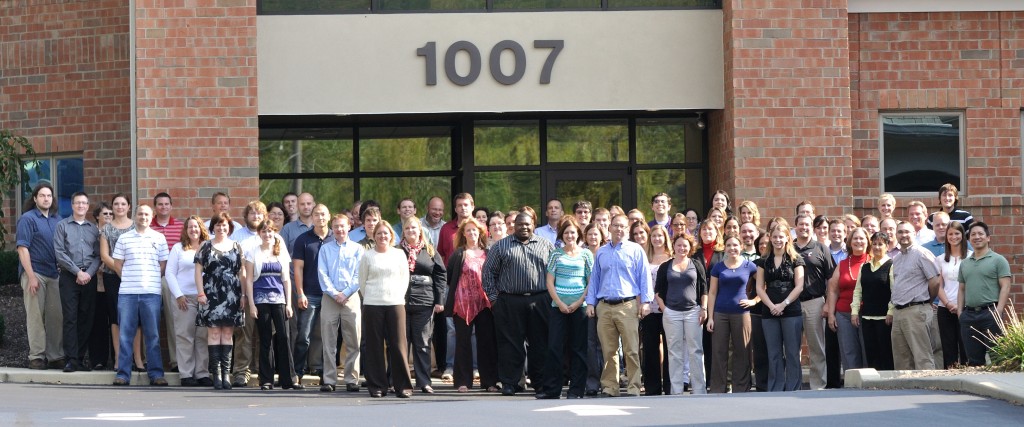 London Computer Systems: Additional Awards and Honors
2013 Tops In Technology Award, Commercial Property Executive
Commercial Property Executive magazine conducts an annual survey of commercial real estate professionals to identify technology providers that stand out for their ability to provide flexible customization, competitive pricing, and innovative solutions.
Large Business of the Year for 2012, Loveland Chamber of Commerce
Presented to successful Loveland-area businesses with outstanding community contributions.
2010 Beautification Award, Loveland Area Chamber of Commerce
Awarded to companies that have made attractive improvements to their commercial exterior appearance. LCS won the first Beautification Award issued by the Loveland chamber.
Business Enhancement Award for 2009, City of Loveland, Ohio
Recognized for Promotion and Expansion of Business in the city.
2008 Growth Company, Cincinnati USA Regional Chamber
Selected through the Regional Business Retention Committee (RBRC), a volunteer group of business leaders that serves as the economic development initiative of the Cincinnati USA Regional Chamber.
About LCS
Incorporated in 1988 and headquartered in Cincinnati, Ohio, London Computer Systems (LCS) is a developer of business-critical software technologies used in all 50 states and several markets throughout the world. LCS products include Rent Manager® Property Management and Accounting software, Net Dial Tone (NDT) VoIP telephone systems, and Sentry Data Backup strategies.
LCS also provides enterprise-level hosting solutions via its Sentry Data Center, as well as complete network design, implementation, and support services; and custom web site design through its IT and Professional Services divisions. With more than 15,000 hosted users, LCS combines best technology with best practices to create a unique, affordable, customer-focused service. For more information about the company and its offerings, visit LCS.com.