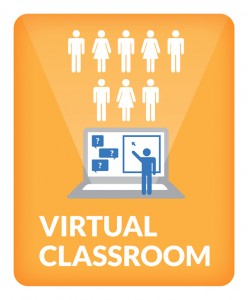 Cincinnati, Ohio (July 1, 2013), London Computer Systems (LCS), developer of business-critical technologies, is pleased to announce the creation of the Rent Manager® Virtual Classroom. This new training resource sets the stage for instructor-led, hands-on learning in the convenience of a customer's office, home, etc.
Virtual Classroom sessions connect users with other Rent Manager customers in an interactive digital classroom setting. Comprised of three, 2-hour online sessions, Virtual Classroom tutorials show participants how to handle fundamental tasks and master individual facets of Rent Manager.
Customers will be instructed and shadowed by a Rent Manager expert during each class, ensuring that their questions are answered quickly, completely, and accurately. Training manual and headset are included.
The inaugural Virtual Classroom session, Accounts Receivables, takes place August 12th, 14th, and 16th, 2013. To enroll in this training, or to get more information, please contact the Rent Manager sales department at 800-669-0871 or email sales@rentmanager.com.