Knowledgebase is a database of Rent Manager®FAQs, work-arounds, and tested solutions assembled by our Support Specialists and Instructional Resources staff. This expansive, instructive resource provides all sorts of valuable information about your Rent Manager property management software.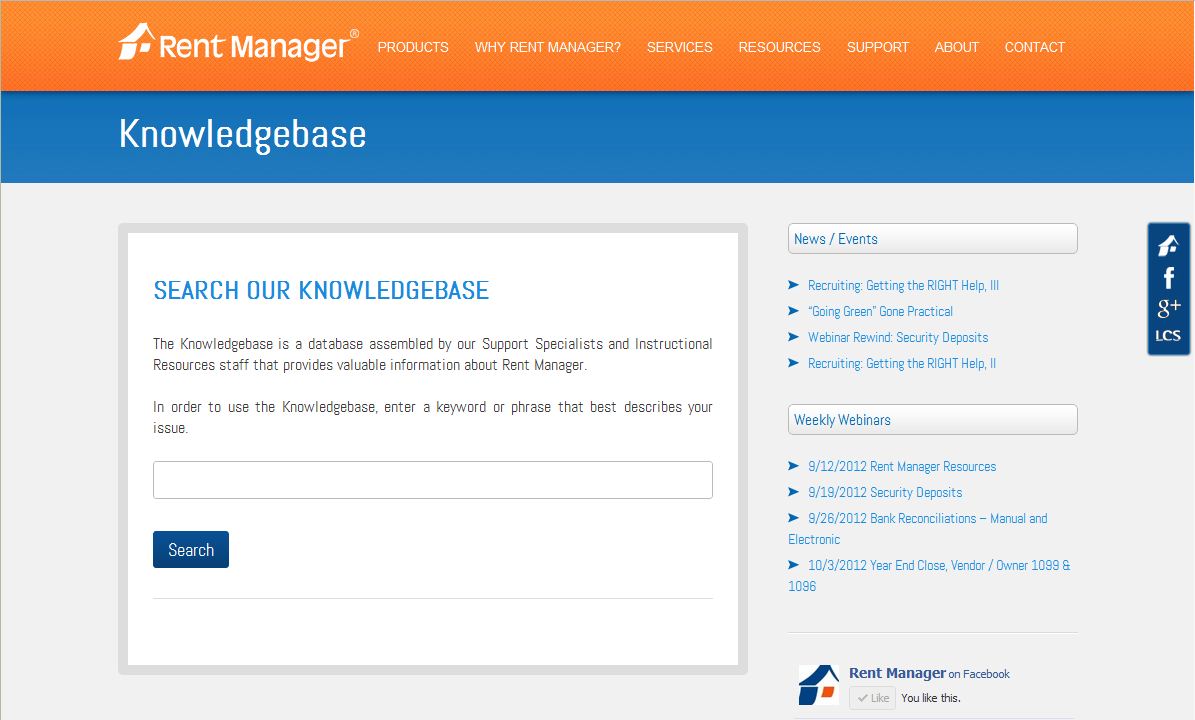 When doing a CAM reconciliation, what is the best report to run to see the total amount of CAM charges posted on tenant accounts for the period? The best report would be the Charge Breakdown report:
Select Reports>Accounts Receivable>Charge Breakdown.
Select only the charge type used for CAM on the accounts you are reconciling.
Enter in the same date range as the date range selected for the CAM Reconciliation period and it will give a breakdown of the charges per tenant.
Requirements:
User needs permissions enabled for Letters / Reports and Run Reports.
User needs report permissions enabled for Accounts Receivable and Charge Breakdown.
Additional Information:
If the number from this report does not match up, run the Credit Detail Report for the same charge types to see what was credited on their account as well. This will affect the total charged amount.
This article can also be viewed within the Knowledgebase.