Knowledgebase is a database of Rent Manager® FAQs, work-arounds, and tested solutions assembled by our Support Specialists and Instructional Resources staff. This expansive, instructive resource provides all sorts of valuable information about your Rent Manager property management software.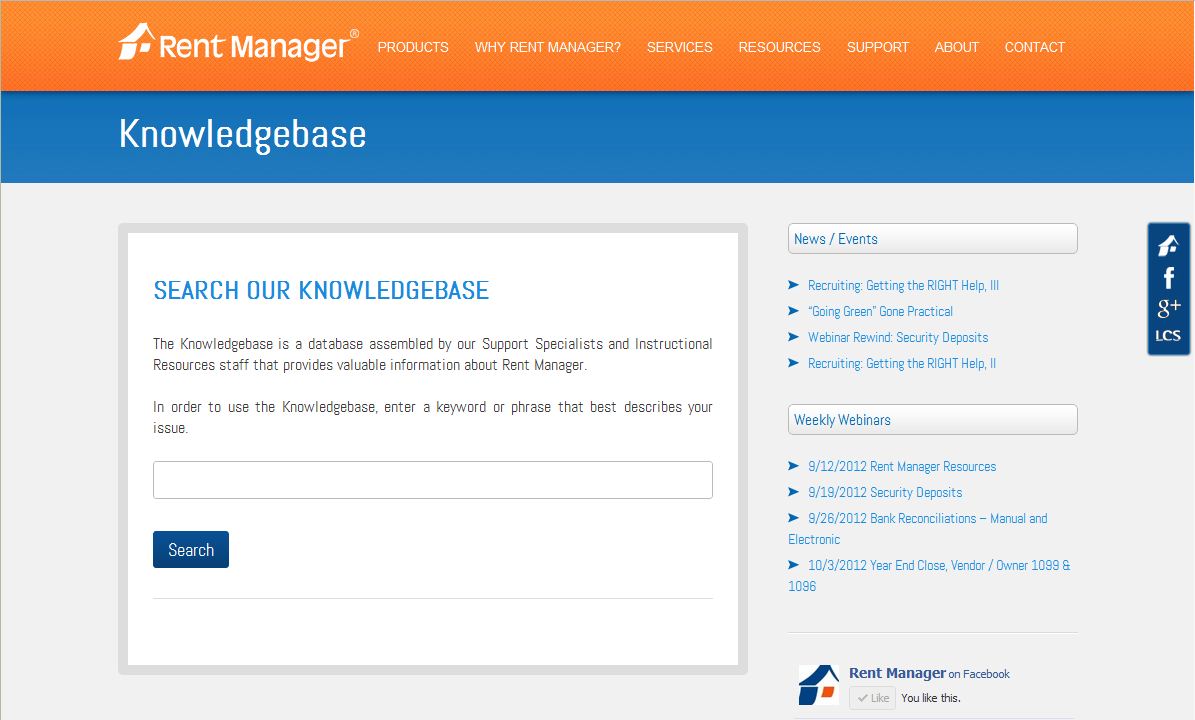 In addition to creating and using overlays, you can also access property, unit type and unit information as well as write letters and run reports directly from a Bird's Eye View map.
The following actions can be taken from a Bird's Eye View map:
Access Property Information
Access Unit Type Information
Access Unit Information
Access Customer Information
Write Customer Letters
Write Unit Letters
Run Reports, including the Unit Profile, Unit Balance Sheet and Unit Profit & Loss
To access these actions:
Go to Rental Info > Bird's Eye View and select the map.
Right-click on an assigned unit to access the options listed above.
REQUIREMENTS / PERMISSIONS
Go to File > Administration > Manage Users:
Bird's Eye View group: Bird's eye view maps Enabled
This article can also be viewed within the Knowledgebase.