Knowledgebase is a database of Rent Manager® FAQs, work-arounds, and tested solutions assembled by our Support Specialists and Instructional Resources staff. This expansive, instructive resource provides all sorts of valuable information about your Rent Manager property management software.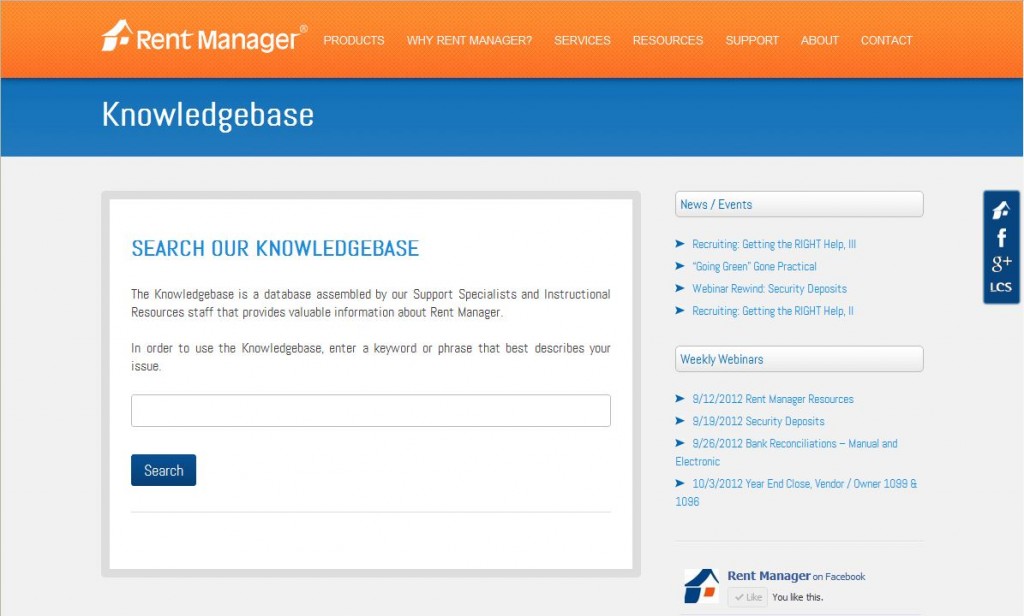 If you are setting up a new database or adding a newly acquired property to an existing database, the information below will provide you with the details regarding the ideal order and requirements for importing various records.
Prior to importing data into a new database, manually create at least one property (to serve as a default):
Go to Rental Info > Properties.
Click New.
Follow the instructions in the Add Property Wizard.
You must also manually create at least one unit type (to serve as a default):
Go to Rental Info > Unit Type.
Click New.
Enter a Unit Type and Description.
Enable (check) the Property manually created above and click OK.
Properties have no prerequisite and are typically imported first. Once a property and unit type has been added to Rent Manager the property's units can be imported. When importing customers, each will be assigned to the appropriate unit. If a customer's assigned unit does not exist in the database, Rent Manager will create it when creating the customer. In light of this, units and customers can be imported simultaneously.
Import files must be in a comma separated value (.csv) format. To save an Excel spreadsheet as .csv:
Open the Excel spreadsheet.
Go to File > Save As.
Select CSV (Comma delimited) (*.csv) from the Save As Type: drop-down list.
Click Save and respond to any pop-up messages that may appear.
Depending on the records you are importing there will be fields which are required to be on the .csv file. For a list of required and optional fields for importing, go to the import wizard for the record type you will be importing.
Go to File > Import/Export >the desired category.
When the Import Wizard opens, hit F1 on your keyboard to open the help file related to that import.
Required fields will be listed in a bold font.
REQUIREMENTS / PERMISSIONS
Go toFile > Administration > Manage Users:
– Properties group: Enable (check) the Property for which you are importing records or the default property
– Depending on the record, you will need permission to Add records of that type (customer, prospects, units, etc)
– System group: Import data Enabled
This article can also be viewed within the Knowledgebase. To find other articles about importing data into Rent Manager, go to the Knowledgebase and search the term import data.