Knowledgebase is a database of Rent Manager® FAQs, work-arounds, and tested solutions assembled by our Support Specialists and Instructional Resources staff. This expansive, instructive resource provides all sorts of valuable information about your Rent Manager property management software.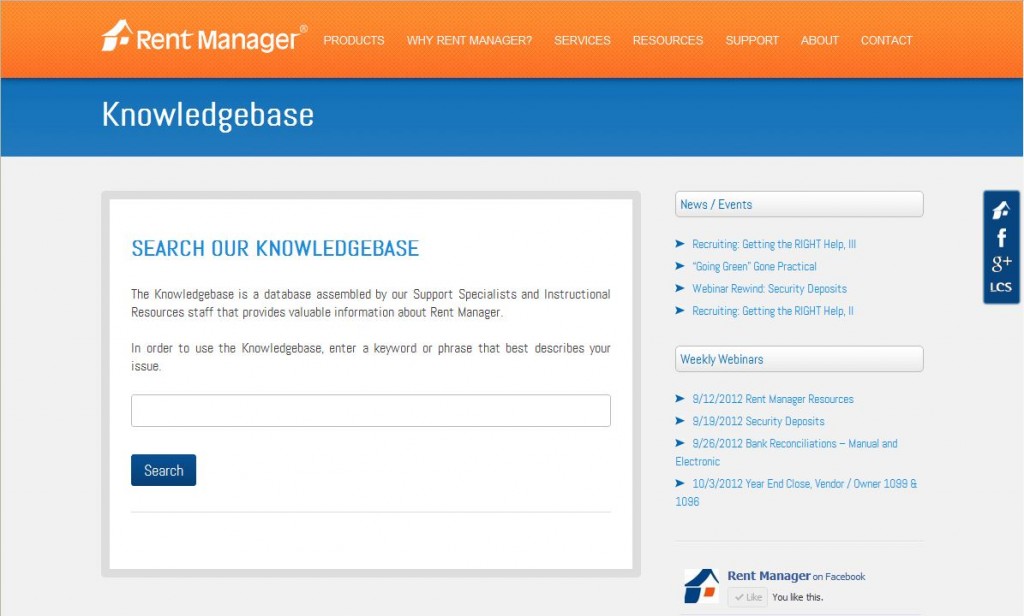 If you have multiple bills for the same vendor and want to send the vendor a single check, you need to enable Rent Manager's "Consolidate by vendor" feature. By doing so, only one check will be created for each vendor.
Consolidate bills by vendor:
Go to Activities > Accounts Payable > Bill Center.
Select the Pay Bills tab.
Follow the process used by your company to pay multiple bills, such as approving, modifying the amount, selecting the pay method, etc.
Enable (check) Consolidate by vendor and click Pay Bills.
If multiple bills existed for the selected a vendor, a single check will be created for them that will pay all of his/her bills.
REQUIREMENTS / PERMISSIONS
Go to File > Administration > Manage Users:
Properties group: Enable (check) the appropriate Properties
Bank / CC Accounts group: Enable (check) the bill paying Bank
Payables group: Access bill center Enabled
Payables group: View and Edit bills
Payables group: Allow user to pay bills Enabled *
* Other permissions may be needed depending on a unique situation and database setup
This article can also be viewed within the Knowledgebase. To find other articles about streamlining your Accounts Payables procedures in Rent Manager, go to the Knowledgebase and search the term payables.