Knowledgebase is a database of Rent Manager® FAQs, work-arounds, and tested solutions assembled by our Support Specialists and Instructional Resources staff. This expansive, instructive resource provides all sorts of valuable information about your Rent Manager property management software.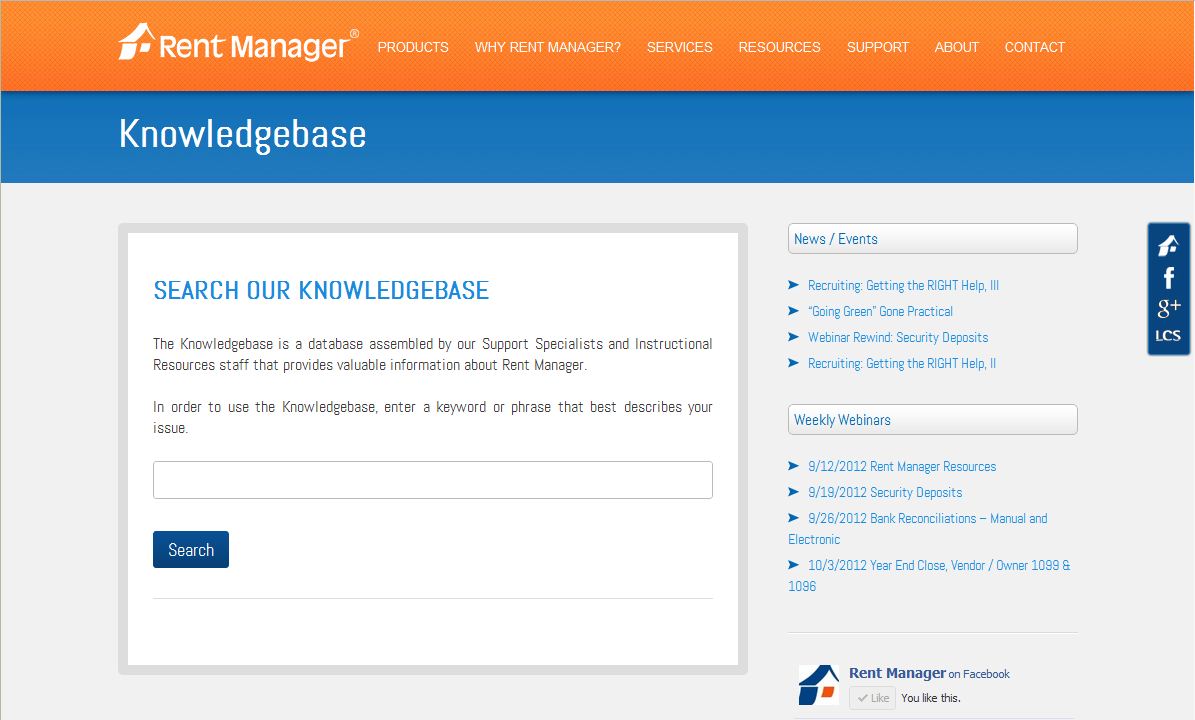 If you want to use a custom header in Resident Web Access (RWA) and add a company logo, you can select an image file in System Preferences. Step-by-step instructions follow:
Select a logo for Resident Web Access:
Select File > Administration > System Web Preferences.
Scroll to the Resident Web Access group and select Style.
In the Page Header section select Override default image.
Click the browse button […].
Navigate to and select the image file with an extension *.jpg, *.gif or *.png.
Click Open.
Click OK on the System Web Preferences form.
REQUIREMENTS / PERMISSIONS
Go to File > Administration > Manage Users:
System group: View and Edit Administration items
This article can also be viewed within the Knowledgebase.
Resident Web Access is a licensed feature. Contact your Rent Manager Sales Representative for more information, 
sales@rentmanager.com
.