Knowledgebase is a database of Rent Manager® FAQs, work-arounds, and tested solutions assembled by our Support Specialists and Instructional Resources staff. This expansive, instructive resource provides all sorts of valuable information about your Rent Manager property management software.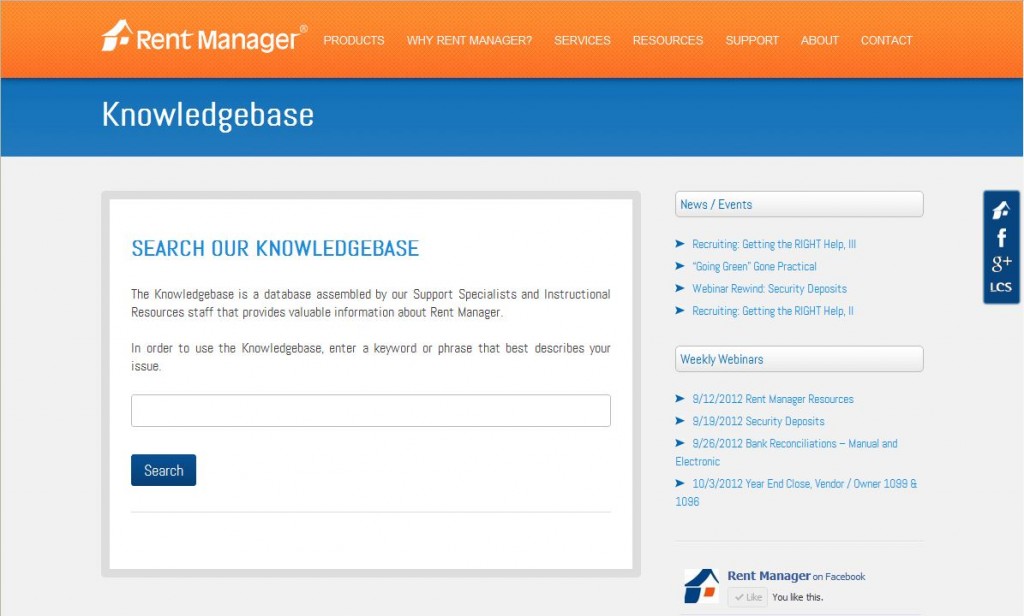 Service Manager comes standard with levels of priorities (such as Low, Medium, and High), categories (such as Maintenance and To Do), and statuses (such as New, Work In Progress, and Resolved). These levels appear as options when working in a service issue. You can reorder, delete, or add new levels in order to fit the needs of your business. You can also modify the color and font of levels so that they appear differently in issue lists. Instructions to do so follow:
Open List Manager and select the list:
Go to Service Manager > List Manager.
From the Current List drop-menu, select the list to edit.
To add a new level to a list:
Enter the Name to appear as an option in service issues.
Enter the Description that will help others realize when it is appropriate to use this level.
Click Add.
Repeat to add additional levels.
To delete a level from a list:
Select the level you wish to remove.
Click Delete.
If the level is selected in an existing service issue, instead of being removed it will become inactive. Inactive items appear in the Inactive Items list. The level will remain on the existing service issue on which is it used; however, the level will not be an option for new service issues.
To reactivate an item, simply select it from the Inactive Items list and click Reactivate Item.
To reorder lists:
Select the list item to reorder and press Move Down or Move Up.
Repeat until the entire list is in the order you desire it to appear in a service issue.
To change the font and/or color:
Select the level of which you want to change font and/or color.
In the "Font" column, click the A icon.
Check Bold, Italic, or Underline as appropriate.
Click Select Color.
Select a Basic Color or click Define Custom Colors to create a unique color.
When finished, click OK and OK again.
The issue list will display the level in the font and color selected.
REQUIREMENTS / PERMISSIONS
Go to File > Administration > Manage Users:
Service Manager group: View and Edit List Manager
This article can also be viewed within the Knowledgebase.