Knowledgebase is a database of Rent Manager® FAQs, work-arounds, and tested solutions assembled by our Support Specialists and Instructional Resources staff. This expansive, instructive resource provides all sorts of valuable information about your Rent Manager property management software.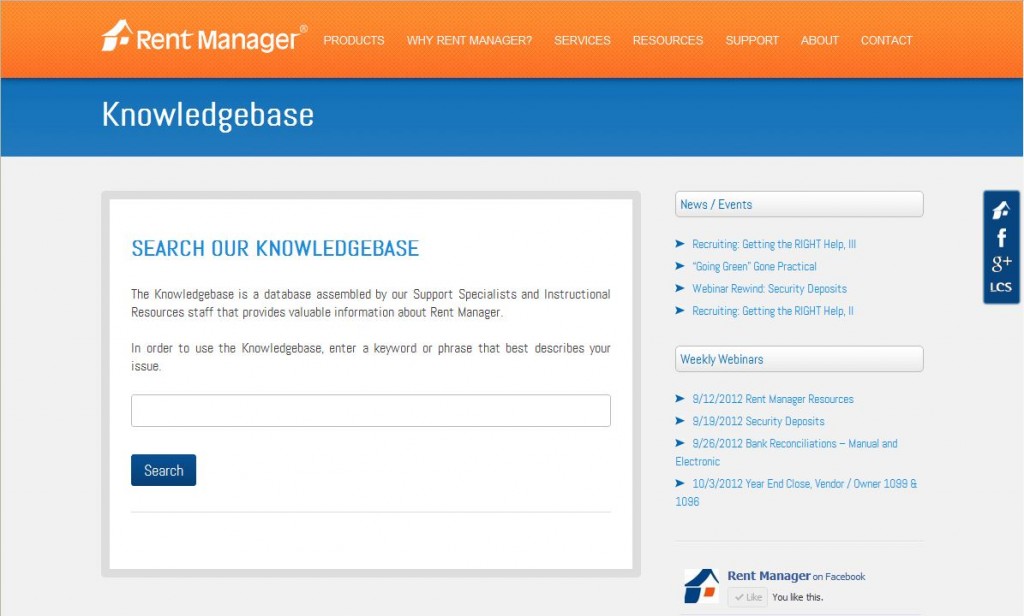 There are two ways to see when a customer last logged into Resident Web Access (RWA). You can access each customer's account; or you can run a report to see all customers and their last login date and time. Instructions to do both are below.
Access the customer's account:
Go to Rental Info > Customers and select the customer from the list.
On the General tab, click the Web button.
The date the customer last logged in will display at the top of the form.
Run the Resident Web License Usage Report:
Go to Reports > System > Resident Web License Usage.
Select how you want the report to be sorted and click Create Report.
The date and time of each customer's last login will be displayed in the second to the last column.
REQUIREMENTS / PERMISSIONS
Go to File > Administration > Manage Users:
To access the customer's account:
Properties: Enable (check) the appropriate Property
Customers group: View Customers
To run the resident web license usage report:
Letters/Reports group: Run reports Enabled
Reports tab: System group: Enable (check) Resident Web License Usage
Resident Web Access is a licensable feature. Contact your Sales Representative for more information at 800.669.0871 /sales@rentmanager.com.