Knowledgebase is a database of Rent Manager® FAQs, work-arounds, and tested solutions assembled by our Support Specialists and Instructional Resources staff. This expansive, instructive resource provides all sorts of valuable information about your Rent Manager property management software.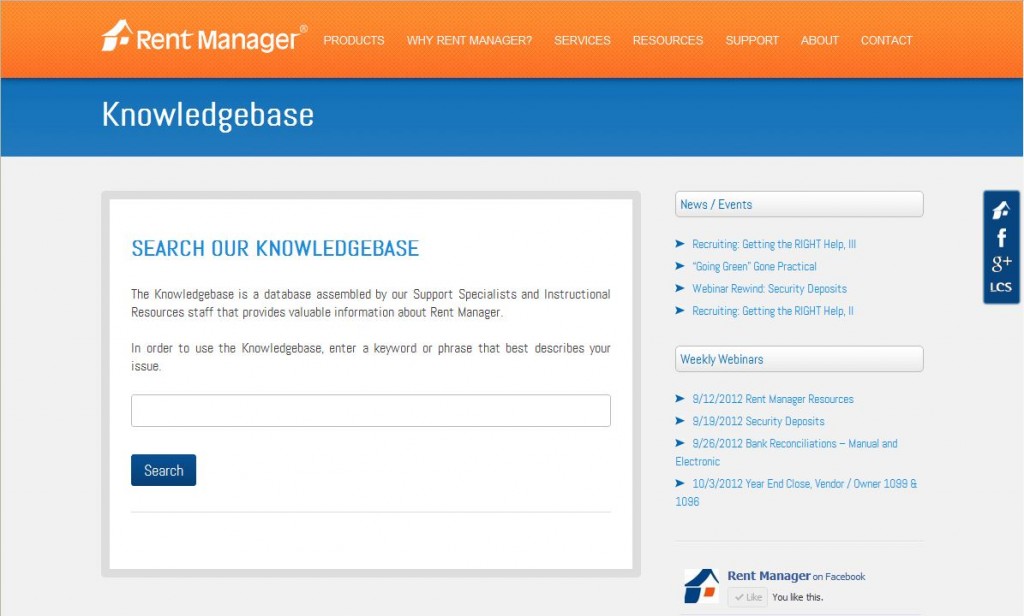 Once you have established a screening account with AmRent, you can test the connection to verify your settings, password and connection are correct. Contact AmRent with the information below to resolve the error regarding IP block.
To test Screening settings:
Go to File > Administration > System Preferences.
Scroll to and select Screening.
Enter the screening defaults as established through your AmRent Account.
Click Test Connection.
If an IP block message displays, contact AmRent and ask them to remove the IP block from your account for IP address range 65.89.48.X.
Once this has been done, retest the connection again to verify the settings are set up correctly.
REQUIREMENTS / PERMISSIONS
Go to File > Administration > Manage Users:
System group: View and Edit Administration items
Customer / Prospect group: Run screening Enabled
This article can also be viewed within the Knowledgebase.