As we've mentioned once or twice (or 24 times) before, the Rent Manager® Knowledgebase is a database of FAQs, work-arounds, and tested solutions assembled for you by our Support Specialists and Instructional Resources staff. This extensive collection of information provides all sorts of valuable information and handy tips about your Rent Manager property management software.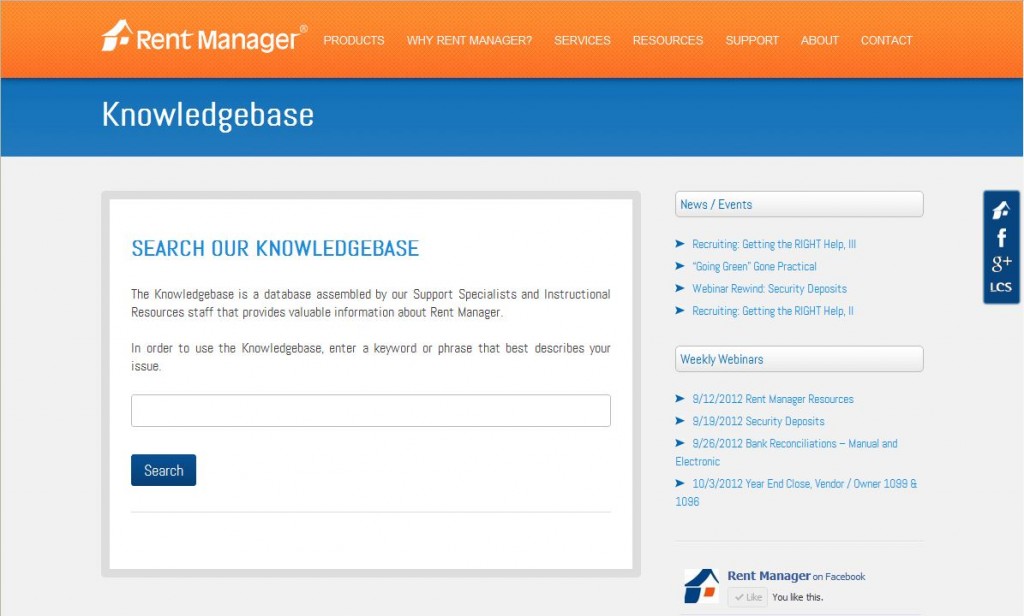 In case you've missed any of our posts in the first quarter of 2013, we've gathered links to each Know the Knowledgebase article written in the past three months. We hope you find this all-in-one KTK directory helpful and that the Knowledgebase continues to be a helpful source of Rent Manager information for all program users at your business:
To search the Knowledgebase for the information that's most important to you, click here.