Knowledgebase is a database of Rent Manager® FAQs, work-arounds, and tested solutions assembled by our Support Specialists and Instructional Resources staff. This expansive, instructive resource provides all sorts of valuable information about your Rent Manager property management software.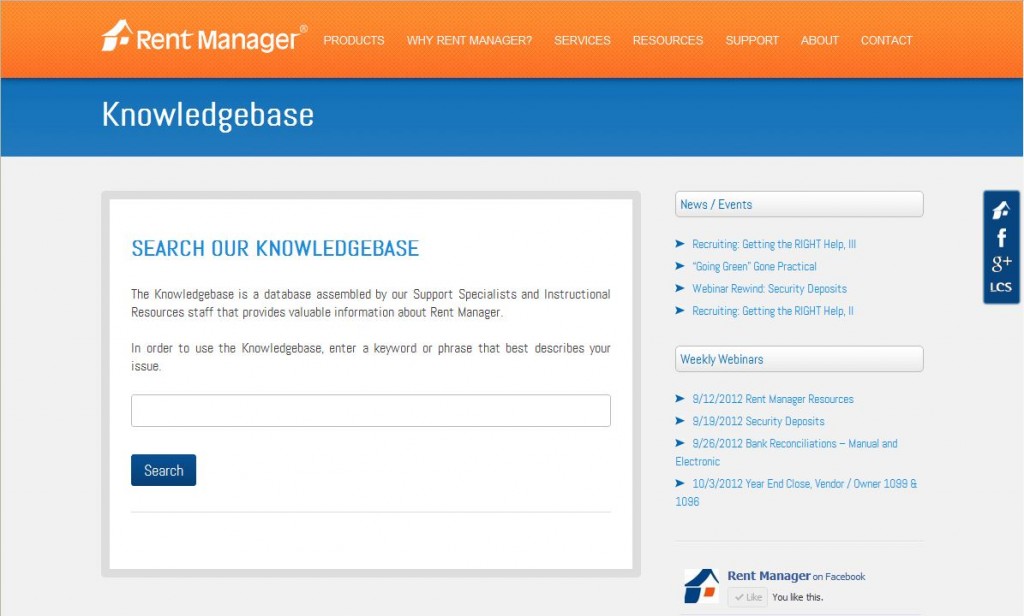 The following Knowledgebase article shares how to rollback a single customer's utility posting in Rent Manager. Instructions to do so are below:
Rollback and correct the customer's utility posting:
Go to Rental Info > Customers.
Select the customer from the list and select the Transaction tab.
If metered utilities have previously been posted for the customer, a MU Hist button will display. Click it to access historical posting details.
Select the most recent posting and click Rollback and confirm any popup messages that may appear.
Select the same posting and enter the correct reading information in the row on the bottom of the form.
Click Update Reading then Post.
The customer's meter reading and resulting charges will be updated.
REQUIREMENTS / PERMISSIONS
Go to File > Administration > Manage Users:
Properties group: Enable (check) the appropriate Properties
Customers / Prospects group: View and Edit Customers
Utilities group: Metered utilities Enabled
Utilities group: Change current read value and date 

and/or 

Change previous read value and date Enabled
Utilities group: Post utility information Enabled
Utilities group: Rollback utility readings Enabled
This article can also be viewed within the Knowledgebase. To find other articles about metered utilities, go to the Knowledgebase and search the term utility posting.