Knowledgebase is a database of Rent Manager® FAQs, work-arounds, and tested solutions assembled by our Support Specialists and Instructional Resources staff. This expansive, instructive resource provides all sorts of valuable information about your Rent Manager property management software.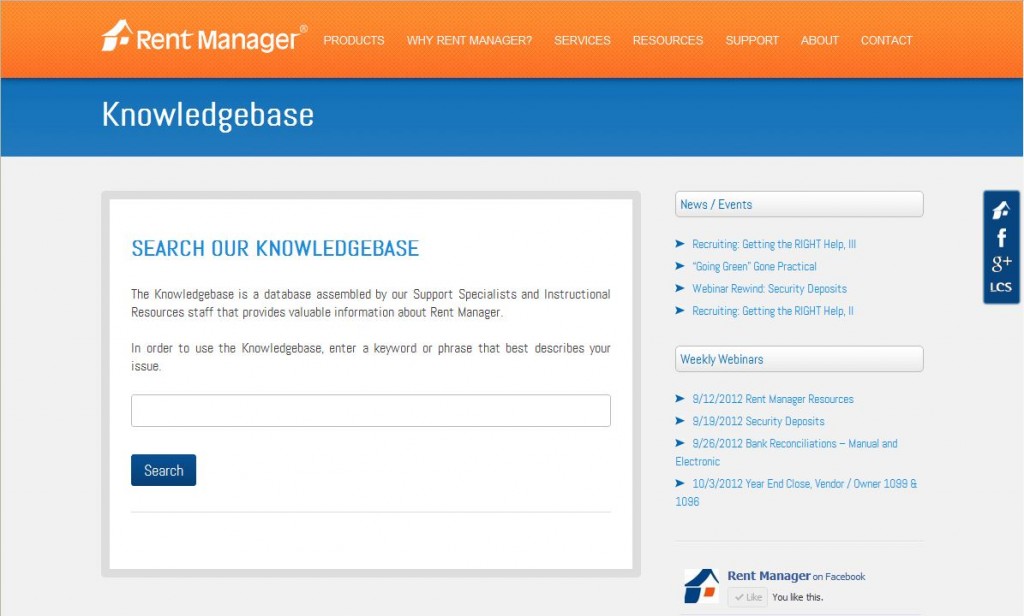 By default, Rent Manager applies payments to the oldest charge first. You can modify this order on a property-by-property basis and have Rent Manager apply payments to, for example, the rent charge first, followed by a pet fee followed by a late fee, etc. This allows you to prioritize which charges are paid first when a tenant pays less than the full balance due. Instructions to do so follow here:
Modify the allocation order:
Go to File > Setup > Adjust Allocation Order.
Select the Property whose allocation order you wish to modify.
Disable (uncheck) Disable allocation order for this property.
Use the Up and Down buttons to rearrange the charge types into the order in which you want them paid.
Click Save.
Select another property if desired.
If you would like the next property to use the allocation order you've established for a different property, select that "prioritized" property from the Inherit From drop-down list.
REQUIREMENTS / PERMISSIONS
Go to File > Administration > Manage Users:
Properties group: Enable (check) the appropriate Properties
Setup group: View and Edit Allocation order
 
This article can also be viewed within the 
Knowledgebase
. To find other articles about streamlining your Accounts Receivables procedures in Rent Manager, go to the 
Knowledgebase
and search the term
accounts receivables
.