Knowledgebase is a database of Rent Manager® FAQs, work-arounds, and tested solutions assembled by our Support Specialists and Instructional Resources staff. This expansive, instructive resource provides all sorts of valuable information about your Rent Manager property management software.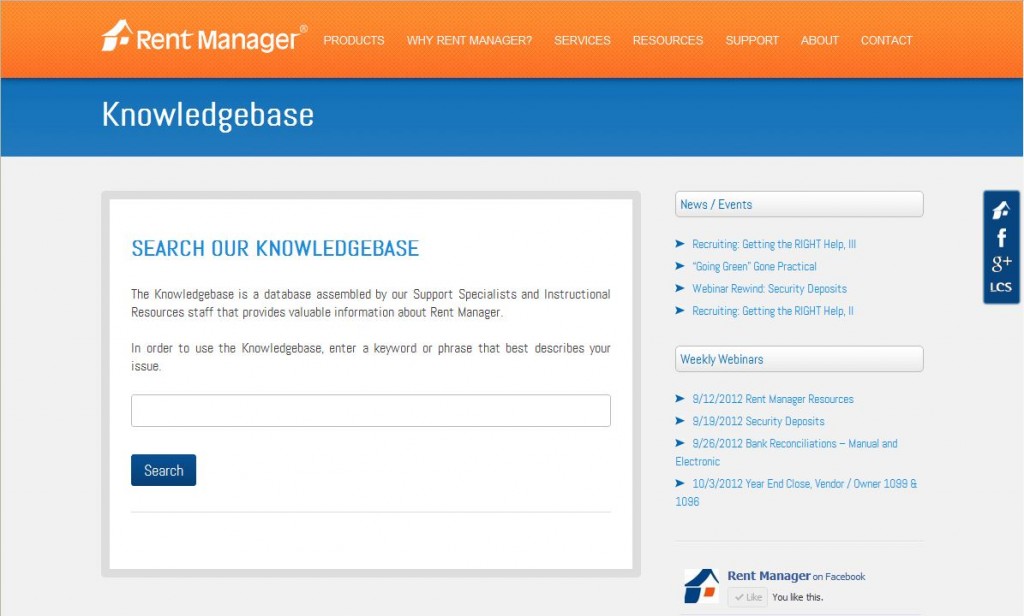 The following Knowledgebase article addresses how to adjust vendor 1099s to reflect previous software programs.
If you converted to Rent Manager in the middle of the year, but would like to generate one vendor 1099 that includes vendor payments from both systems, enter the Year-To-Date (YTD) Balances on each vendor's General tab.
RESOLUTION:
Enter Vendor YTD Balances:
Go to Lists > Vendors.
Select the appropriate vendor from the list.
In the Tax Information section, make sure 1099 Vendor is enabled (the box is checked). Click Save.
Click YTD Balances.
Select the year for which the 1099s will be generated from the 1099 Year drop-down list.
Enter the amount paid to the vendor, by property, from the previous software.
Click Save.
Repeat steps 2-7 for each additional vendor.
When generating 1099s, Rent Manager will add the YTD Balances to the Rent Manager 1099 Activity, so that you are able to provide the vendor with only one 1099.
REQUIREMENTS/PERMISSIONS
Go to File > Administration > Manage Users:
Payables Group: View and Edit Vendors
This article can also be viewed within the Knowledgebase.